Brazil's Bolsonaro moves to replace Petrobras CEO
Brazil's President Jair Bolsonaro has moved to replace the CEO of the state-owned oil and gas giant Petrobras with a retired army general with no oil and gas experience after clashes with the current CEO over fuel price increases.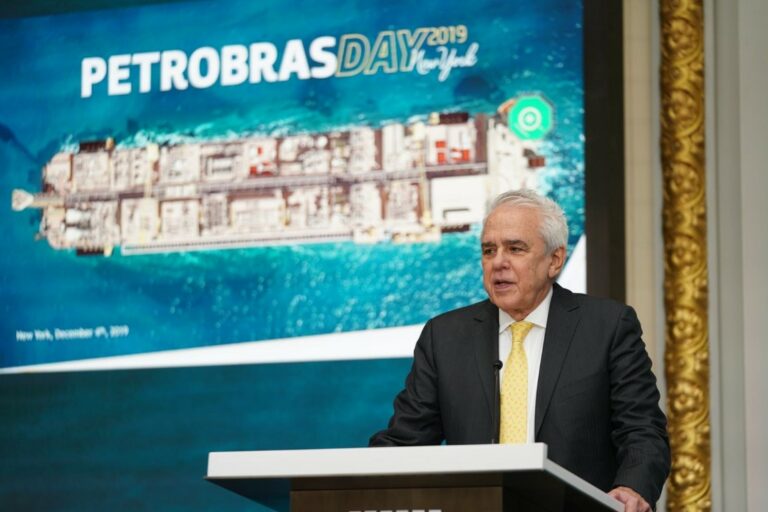 On his Facebook page on Friday, Bolsonaro shared an update from the Ministry of Mines and Energy, revealing the government's decision to name former Defense Minister Joaquim Silva e Luna to lead Petrobras.
Petrobras current CEO, Roberto Castello Branco, was elected to the role in December 2018 and took over as the CEO in January 2019.
Castello Branco would be the second Petrobras leader in three years to fall over the political fallout from fuel pricing.
Namely, in 2018, then-CEO Pedro Parente resigned when the government forced fuel prices lower in a concession to striking truckers. Parente was then replaced with Castello Branco.
According to a Reuters' report on Friday, Bolsonaro clashed with Castello Branco over his insistence on raising prices for diesel and other fuel as Brazil's currency weakened and global crude prices surged. Petrobras ADRs traded in New York slumped 8.9% in after-hours trading on Friday, Reuters reported.
Three people close to the executives told Reuters that Petrobras' senior management is considering resigning en masse to protest the CEO's replacement.
Petrobras informed on Friday that it had received a letter from the Ministry of Mines and Energy, requesting measures to convene an Extraordinary General Meeting.
The meeting was requested in order to promote the election and replacement of a board of directors member and to appoint Joaquim Silva e Luna to replace Roberto da Cunha Castello Branco.
Additionally, the Federal Government proposes, due to the last Annual General Meeting that has adopted multiple voting, that all members of the board of directors should be immediately reappointed in the Extraordinary General Meeting to fulfil the rest of their respective terms, Petrobras said.
The letter also requests Joaquim Silva e Luna to be subsequently evaluated by Petrobras board of directors for the position of CEO.
The Brazilian company clarified that CEO Roberto Castello Branco and the other executive officers of the company have a mandate in effect until 20 March 2021.
Petrobras added that new material facts would be disclosed to the market in due course.