Canada allocates funds for public participation in Bay du Nord environmental assessment
The Canadian Environmental Assessment Agency (CEAA) has allocated funds to assist in participation in the environmental assessment of the proposed Bay du Nord offshore development project.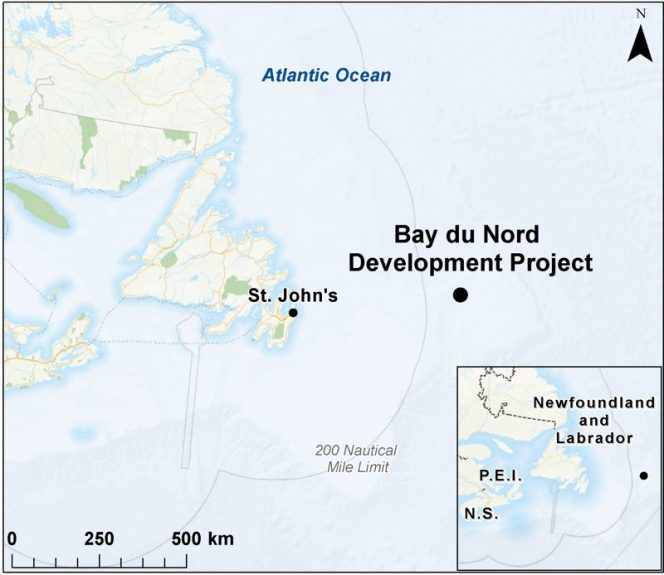 ---
The CEAA said last week that it allocated $302,327.65 in federal funds to 19 recipients to assist with their participation in the Bay du Nord Development Project environmental assessment.
The project is located 450 kilometers east of St. John's, Newfoundland and Labrador, in the Atlantic Ocean.
The funding was made available through the Agency's Participant Funding Program and would assist the participation of the public and indigenous groups in upcoming steps of the environmental assessment.
This includes reviewing and providing comments on the Environmental Impact Statement or its summary, the draft Environmental Assessment Report, and the potential environmental assessment conditions.
Equinor is the operator of Bay du Nord project and holds a 65% working interest, the rest is owned by Husky Energy. According to the Norwegian oil company, Bay du Nord discovery is estimated to hold more than 300 million barrels of light, high-quality crude oil.
Discovered in 2013, the Bay du Nord Project is expected to be sanctioned in 2020, with first oil expected in 2025. The project is the first remote, deepwater project in the province's offshore (500 kilometers from shore and approximately 1,200 meters deep). It opens a new basin – the Flemish Pass and is the first project to be negotiated under Newfoundland and Labrador's generic oil royalty regulations.
Equinor is proposing to install and operate a floating offshore oil and gas production facility in the Flemish Pass which would be in operation for approximately 30 years, with the potential for additional wells and tie-backs to the production facility.
It is worth reminding that the government of Newfoundland and Labrador and Equinor have entered into a framework agreement to develop the Bay du Nord deepwater project back in July 2018.
Related news
List of related news articles