Chart, ABB team up on Chart's LNG modular offerings
Chart Industries has signed a MoU with ABB, a power and automation technology specialist, to support its modular offerings for LNG, hydrogen, biogas, water treatment, and CO2 Capture projects.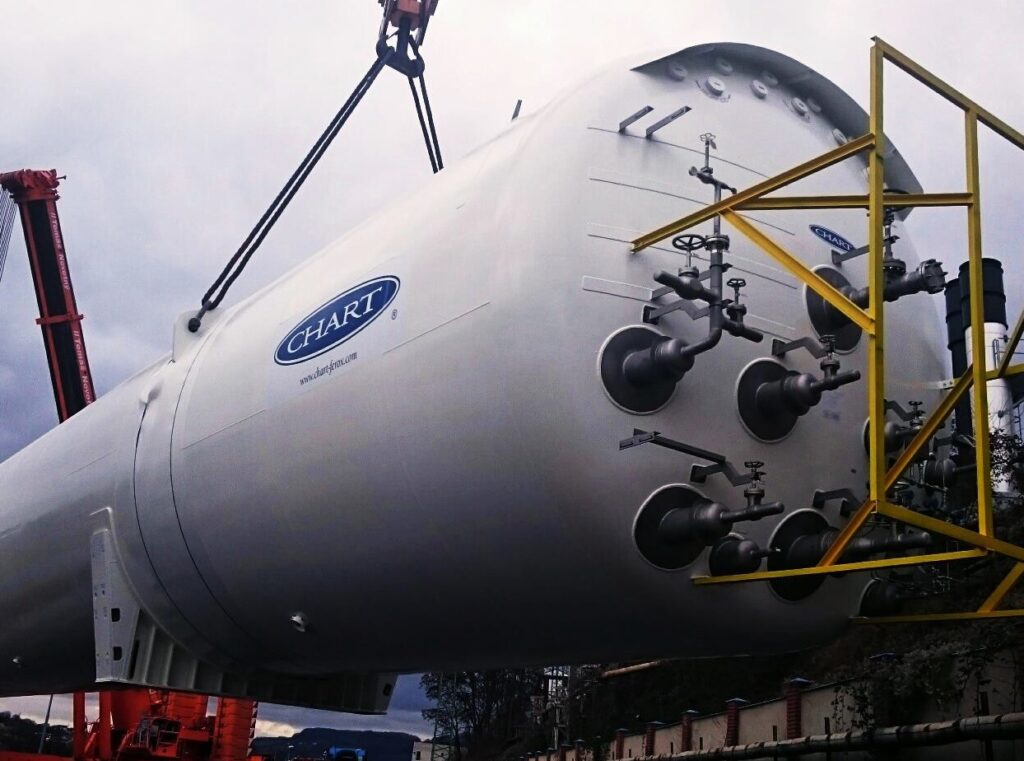 The companies have complementary offerings and share clean energy goals. This partnership brings modularising solutions in key emerging segments to drive down costs and minimise risks.
Under the MOU, ABB is to develop standard modular controls, automation, power supply, and telecoms solutions for the following Chart offerings:
Hydrogen and LNG liquefaction plants where there is significant electrical content;
Transform Materials' plants, a sustainable chemical company with a patented net-carbon-negative process to cost-effectively produce high purity acetylene and hydrogen;
BlueInGreen water treatment dissolution skids;
Carbon capture plants.
Jill Evanko, Chart's CEO and president, said: "The combination of our extensive process technology and equipment offering for standardized, modular, and short lead-time small-scale solutions will be further bolstered by this work with ABB, whose long history and experience in instrumentation, controls, power supply and automation technologies will help bring our offering to the next level."
Brandon Spencer, president of ABB Energy Industries, added: "Sustainability is at the center of our collaboration with Chart Industries. Our partnership brings together Chart Industries' process knowledge and technology with ABB's extensive experience in automation and power, resulting in innovative solutions and reduced cost. Ultimately, our goal is to support the commercial viability of these emerging segments."