China Electric Ship Innovation Alliance formed
China's shipping heavyweights COSCO Shipping Corporation Limited and COSCO Shipping Development have spearheaded the establishment of the China Electric Ship Innovation Alliance.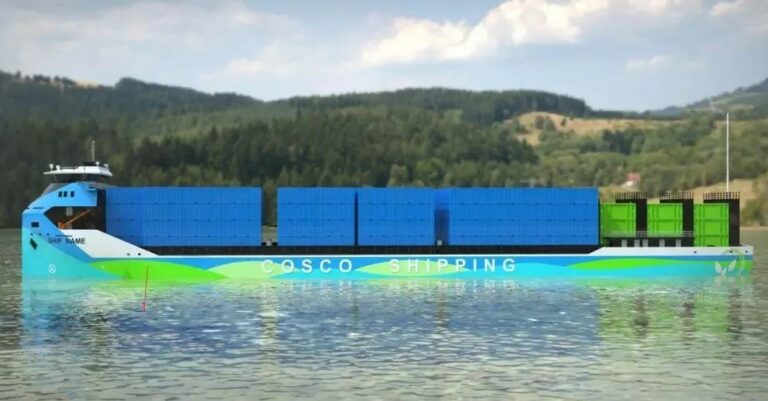 The founding members represent over 80 companies from various industries including electric-powered propulsion, vessel design and construction, port and terminal operation, science institutions, electric-power battery suppliers, and industry investment and financing.
The goal of the alliance is to advance the development of green and zero-carbon shipping. Members will collaborate and communicate to achieve this goal.
Huang Xiaowen, Deputy General Manager of Cosco Shipping Group, said that the development of low-carbon and zero-carbon technology is inevitable for the global transportation industry. He further added that the establishment of this alliance will help integrate resources from the green shipping industry chain and promote the establishment of standards for low-carbon and green vessels.
In addition, a project team introduced relevant technologies that go into the electrification of a ship during signing of a demonstration project that will see the construction of a 700 TEU electric ship.
The companies involved in the project named Green Water Zero Carbon Project include COSCO Shipping Development, China Merchants Investment, Zhongneng Complete Project, and Chengtong Mixed Reform Fund. The parties signed the cooperation agreement for the project during the inaugural meeting of the alliance held on February 8.