Construction of FSL Trust's newbuildings running smoothly
The construction of First Ship Lease Trust's first two 114,000 DWT LR2 newbuildings in China is progressing smoothly despite COVID-19 challenges to the shipbuilding industry, the company's trustee manager said.
The ships, set to be fitted with scrubbers, are being built by COSCO Shipping Heavy Industry (Yangzhou) Co., Ltd and were bought in December 2018 in a resale deal.
Singapore-listed FSL Trust spent $97.2 million on the fleet renewal contract.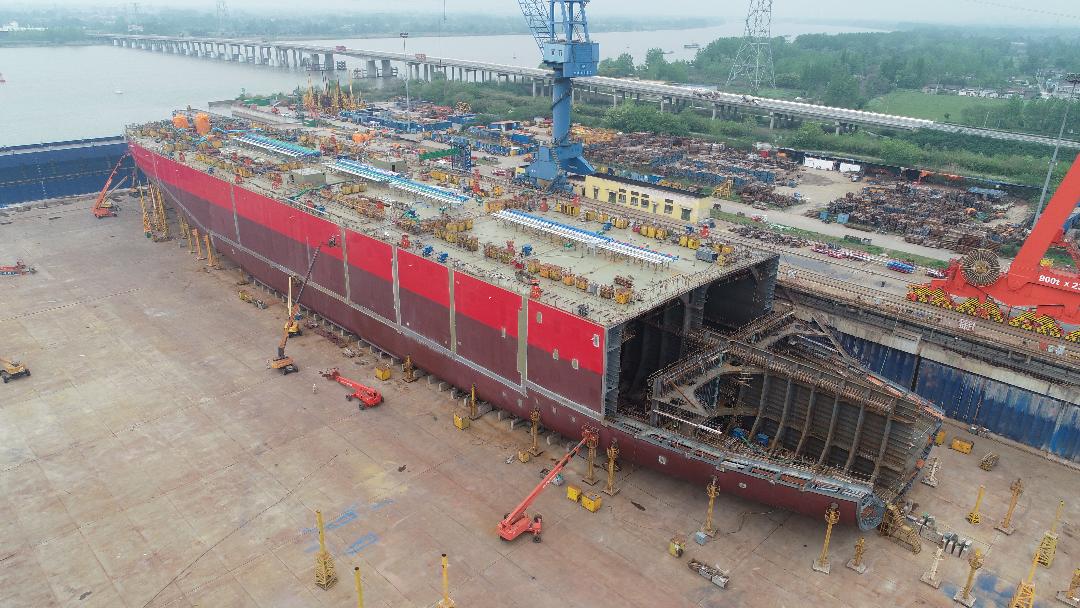 The shipbuilder held the keel laying for the second ship from the duo on 20 April 2020 (Hull no. N945), while the hull construction for the first newbuilding (Hull no. N944) is well underway.
"We are pleased that keel laying for Hull no. N944 and Hull no. N945 have completed despite the pandemic outbreak," Roger Woods, CEO, said.
"The vessels are due for delivery in Q4 2020 and Q1 2021 and will utilise the latest technology while being more environmentally friendly and efficient, making them more competitive and attractive for premium chartering rates and long-term leases."
Related news
List of related news articles