Construction starts on AAL Shipping's methanol-ready mega-size vessel
Construction has begun on AAL Shipping's (AAL) first Super B-Class dual-fuel-ready heavy lift multipurpose vessel (MPV).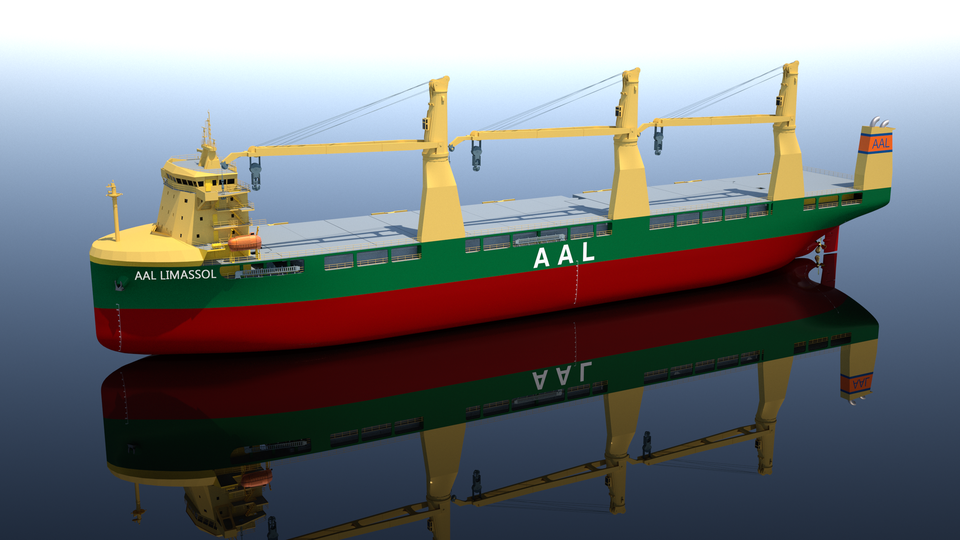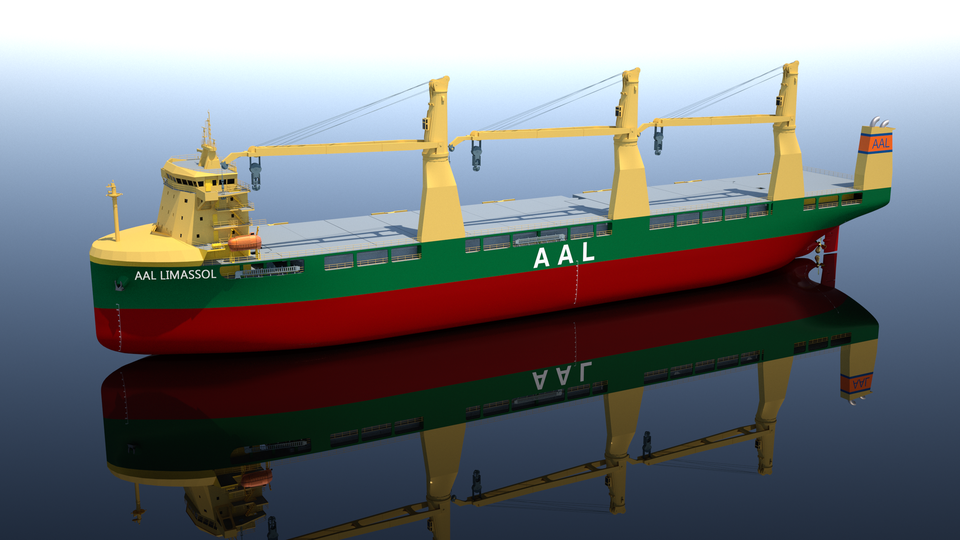 AAL Limassol is the first of AAL Shipping's order of six 32,000 dwt dual-fuel ready newbuild vessels to undergo construction, billed to enter the water in 2024
The construction started with a steel-cutting ceremony at CSSC Huangpu Wenchong Shipyard, Guangzhou, China on 1 March.
"Work has now begun to bring our dual-fuel Super B-Class concept to reality, and we are looking forward to leading the way in efficient, sustainable shipping solutions, while setting new standards in cargo safety and intake," said Kyriacos Panayides, Chief Executive Officer (CEO), AAL Shipping.
According to the company, AAL's Super B-Class vessels break new ground in MPV ship design and the application of cargo handling technologies, featuring design elements that prioritise seafarer wellbeing while optimising cargo intake, security, and handling.
The mega-size vessels will measure 179.9 metres in length, with a beam of 30 metres, a depth of 15.5 metres, and a low ballast draft of 6.5 metres, with each vessel capable of carrying up to 80,000 freight-tonnes of breakbulk cargo.
The weather deck provides 4,500 square metres of clear cargo loading space, with extendable pontoons along the starboard side of the vessel to expand on-deck stowage even further.
Three port-mounted heavy lift cranes support 350 tonnes each, with a tandem lifting capacity of 700-tonnes, and an outreach of 35.7 metres, enabling cargo loading to the fore and aft of the vessel to optimise stowage space and time.
A forward-positioned bridge and accommodation block delivers unobscured sailing visibility with no restriction on cargo height, while under deck, there are two large cargo holds measuring 68 x 25 metres and 38 x 25 metres, with a height of 15.6 metres.
The new vessels will be dual fuel compatible and methanol ready, equipped with 7,380-kilowatt main engines, and two 1,600-kilowatt and one 900-kilowatt auxiliary diesel generators.
Together with the use of new ballast water treatment and hull coating technologies, the CO2 emissions of the vessels are minimised, ensuring they meet all forthcoming International Maritime Organization regulations on sustainability.
Upon completion, the Super B-Class will meet the highest possible standards for automation and emissions and be ready to harness new, greener fuels.