Corvus Energy, Sanmar Shipyards team up on zero-emission tugs
Turkish shipbuilder Sanmar Shipyards and Norway's energy storage company Corvus Energy have signed a cooperation agreement to build hybrid and zero-emissions battery electric tugs marking a step forward towards the creation of an environmentally-friendly towage industry.
The co-operation agreement, which was signed at TugTechnology 2021, is expected to accelerate the development and increase the availability of more efficient zero- and low-emission tugs. The two companies will jointly explore and establish a path for the future supply and integration of energy supply systems and fuel cell technology for an even wider range of innovative and cost-effective electric and hybrid tugs.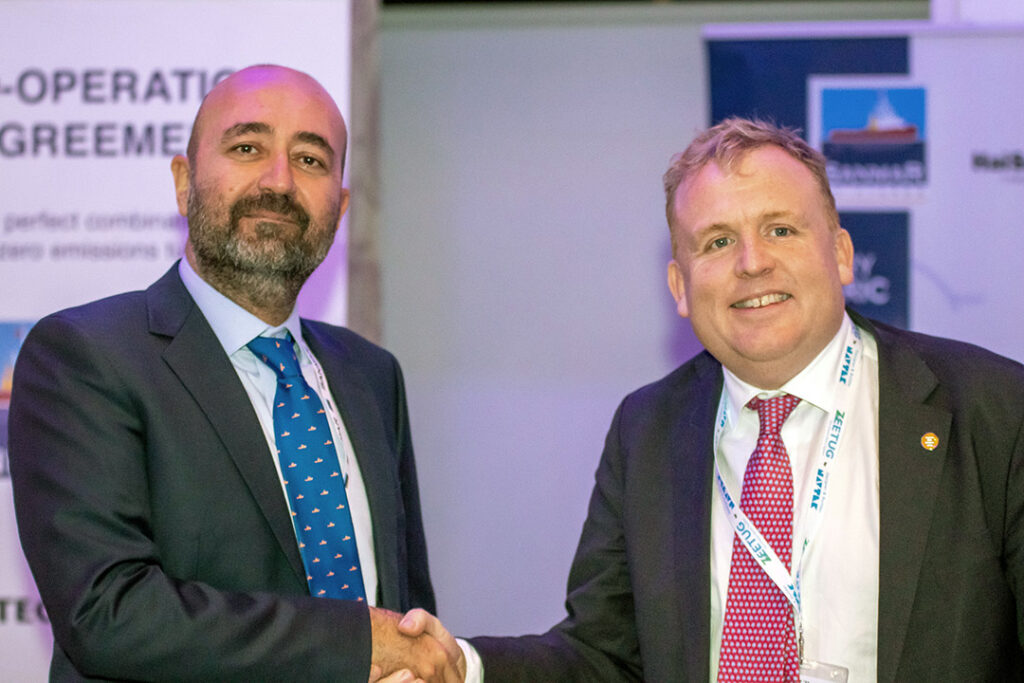 The signing follows in the wake of the recent HaiSea contract award to Sanmar Shipyards for the construction of three electric tugs for the Canada LNG project. Corvus Energy will supply the battery technology for this new range of Robert Allan Ltd designed tugs.
Designated ElectRA 2800, the tugs will utilise a 6,000kWh energy storage capacity, set to achieve an expected bollard pull of 70 tonnes.
Each of the three ElectRA 2800 are expected to eliminate approximately 1,700 tonnes of CO2 per annum, thus resulting in total annual savings in excess of 5,000 tonnes compared to even the cleanest modern diesel-powered alternatives.
This roughly equates to the carbon emissions of nearly 1,000 cars and is illustrative of the possibilities for some of the world's busiest marine hubs, according to the company.
In August this year, Corvus Energy was selected by ABB Marine & Ports to supply the battery-based energy storage system (ESS) for the Crowley Maritime Corporation's all-electric tug eWolf. The vessel will be installed with 6.2 MWh of Corvus Orca Energy battery, which will become an essential part of the complete integrated electrical propulsion system delivered by ABB.