CSL: First diesel-electric laker begins maiden voyage
M/V Nukumi, a new purpose-designed self-unloading ship owned by Canadian shipping company Canada Steamship Lines (CSL), departed on its maiden voyage on 31 January.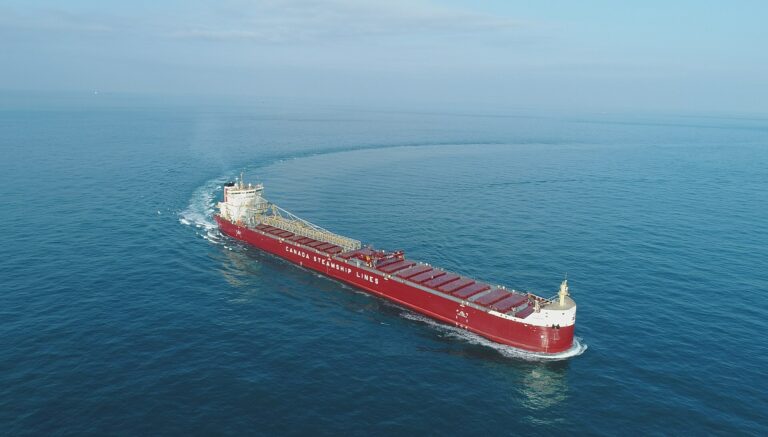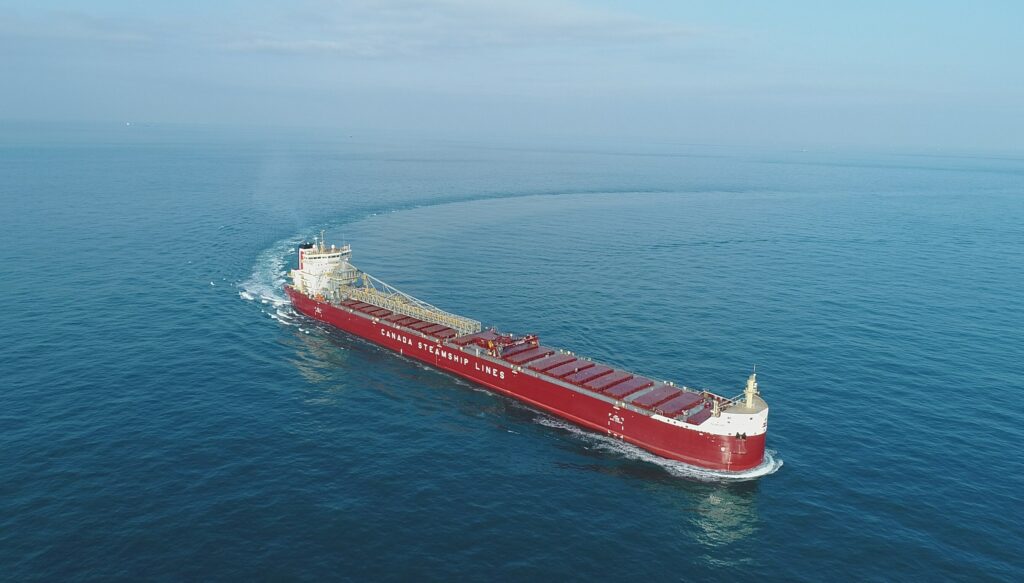 Sailing from Jiangyin, China to Halifax, Canada, M/V Nukumi's voyage is expected to take six weeks.
The 26,000 dwt vessel will be the first diesel-electric laker and the first single-point loader to operate in Canada.
On 19 January 2022, Chengxi Shipyard transferred ownership of Nukumi to CSL during the official signature ceremony.
The newbuild is purpose-built for Windsor Salt with advanced environmental technologies. The vessel will service Windsor Salt's Mines Seleine located in the eco-sensitive marine environment of the Magdalene Islands.
Featuring an advanced hull design, quieter machinery, single point of loading system and a shuttle boom, the new ship is expected to bring a long-term, sustainable, efficient and reliable shipping solution to the Magdalen Islands region, where it will load deicing salt at Windsor Salt's Mines Seleine mine and deliver it to stockpiles throughout Eastern Canada to help keep roadways safe during the winter season.
CSL has aligned with Canada's nationally determined targets under the Paris Climate Agreement with a goal to reduce greenhouse gas emissions by 35% below 2005 levels by 2030.
To achieve this objective, the company is taking concrete actions by building more efficient ships, investing in R&D and innovation, and exploring and testing new technologies, fuels and digital solutions.
During the 2021 navigation season, the company was testing second-generation biodiesel on half of its fleet —  a first for the Great Lakes shipping industry.
Follow Offshore Energy's Green Marine on social media: