CSV Bourbon Oceanteam 101 completes Angola job
Bourbon Oceanteam 101 construction support vessel has completed a charter agreement in Angola and is preparing for its next contract.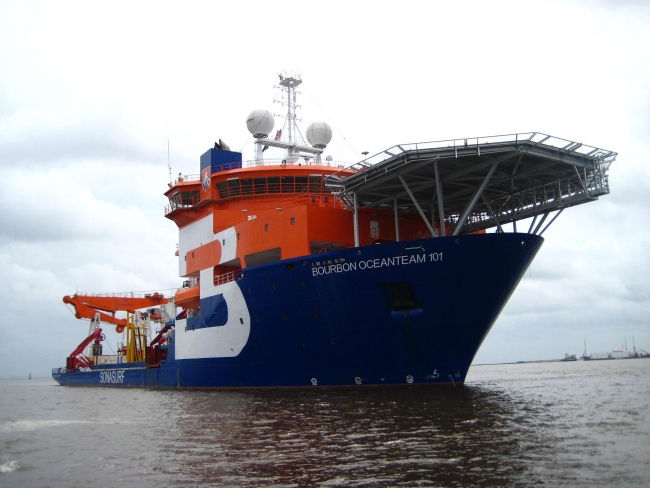 Oceanteam said on Wednesday that, with the Bourbon Oceanteam 101 charter completed, it was preparing the vessel for a maintenance programme to gear up for its next contract.
According to the company, the vessel is currently heading to Europe for execution of the maintenance programme, taking into account the COVID-19 constraints.
Upon completion of its maintenance programme, the vessel will proceed to its next contract, which is currently under negotiations.
The contract with its latest undisclosed client in Angola started in 2016 and was extended several times.
Namely, the charter agreement was last extended in mid-November 2019. At the time, it was agreed that the vessel would stay under charter at least until mid-first quarter 2020 with possible further extension options.
As for the vessel, the Bourbon Oceanteam 101 was delivered in 2007 and is jointly owned by Bourbon and Oceanteam. It is a 125-meter long DP2 construction support/flexible product installation vessel.
Related news
List of related news articles