Damen, Bawat strengthen ties in mobile BWMS
Damen Green Solutions, a member of Dutch Damen Shipyards Group, and Swedish greentech company Bawat A/S have announced a new joint venture to develop and market "the world's greenest" mobile ballast water management system (BWMS).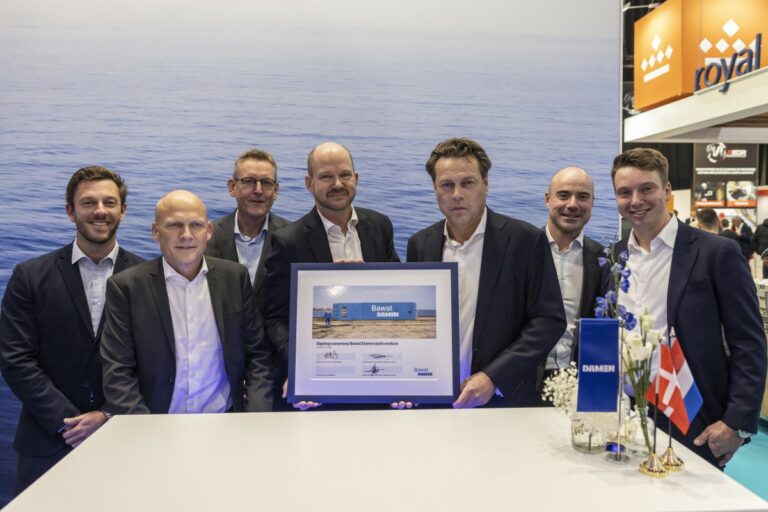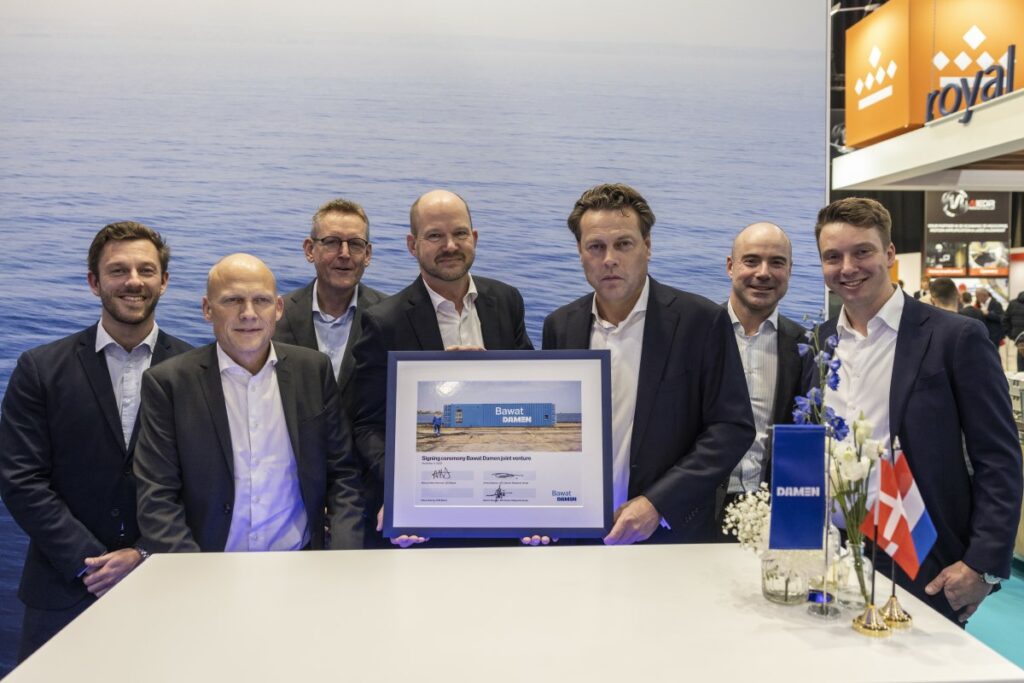 The joint venture, operating under the collective name "Bawat Damen", marks a significant step in revolutionizing mobile ballast water management solutions.
Under the joint venture, Bawat A/S will provide its InvaSave system for treating ballast water, leveraging its pasteurization process that eradicates organisms without the use of chemicals, filters, or UV.
Damen Green Solutions will undertake the construction of these systems. The partners will share a joint focus on sales and global marketing.
The contract was signed at the international maritime exhibition Europort 2023 in Rotterdam.
"We are very pleased to be extending our relationship with Bawat A/S," Marcel Karsijns, Managing Director, Damen Green Solutions, said.
"The timing is excellent and having a mobile sustainable product that is straightforward to operate and maintain is attractive for our customers. The first two units for a customer are already being built at one of the Damen yards and new orders will be fulfilled at short notice thereafter."
"The formalisation of the Bawat Damen joint venture marks a pivotal moment in maritime innovation. By combining Bawat's groundbreaking BWMS technology with Damen's extensive capabilities in construction, we can offer an unmatched, compliant, and environmentally friendly ballast water treatment systems to the industry," Marcus Hummer, CEO of Bawat, commented.
As explained, the collaboration aims to revolutionize the mobile ballast water treatment landscape by providing efficient, easy-to-install systems that cater to vessel owners in need of compliant solutions.
Ballast water treatment is essential to prevent the introduction of invasive marine species into new environments, which can have devastating consequences for native ecosystems. The International Maritime Organization (IMO) has set a deadline of September 2024 for all ships to be equipped with a ballast water treatment system. However, many ships still do not have a ballast water treatment system on board, and many of those that do have faulty systems. This is where the new joint venture comes in.