Danish company concludes floating wind and wave trials in Spain
Danish company Floating Power Plant (FPP) has completed basin tests of its hybrid floating wind and wave platform at IHCantabria facilities in Spain.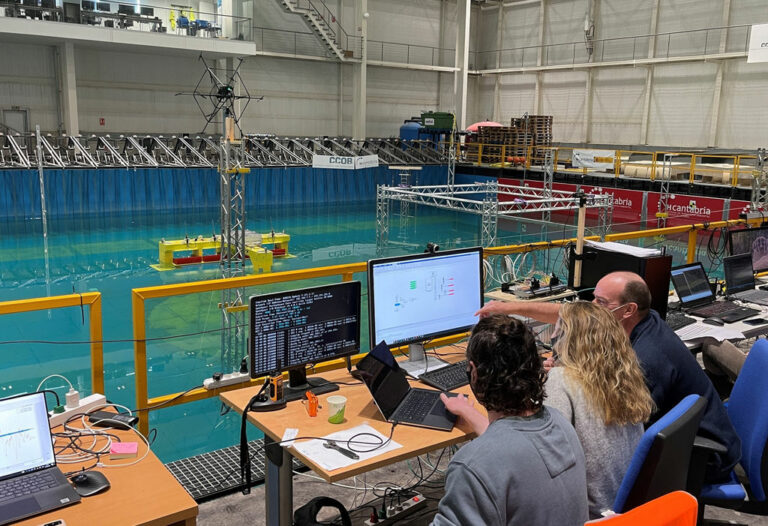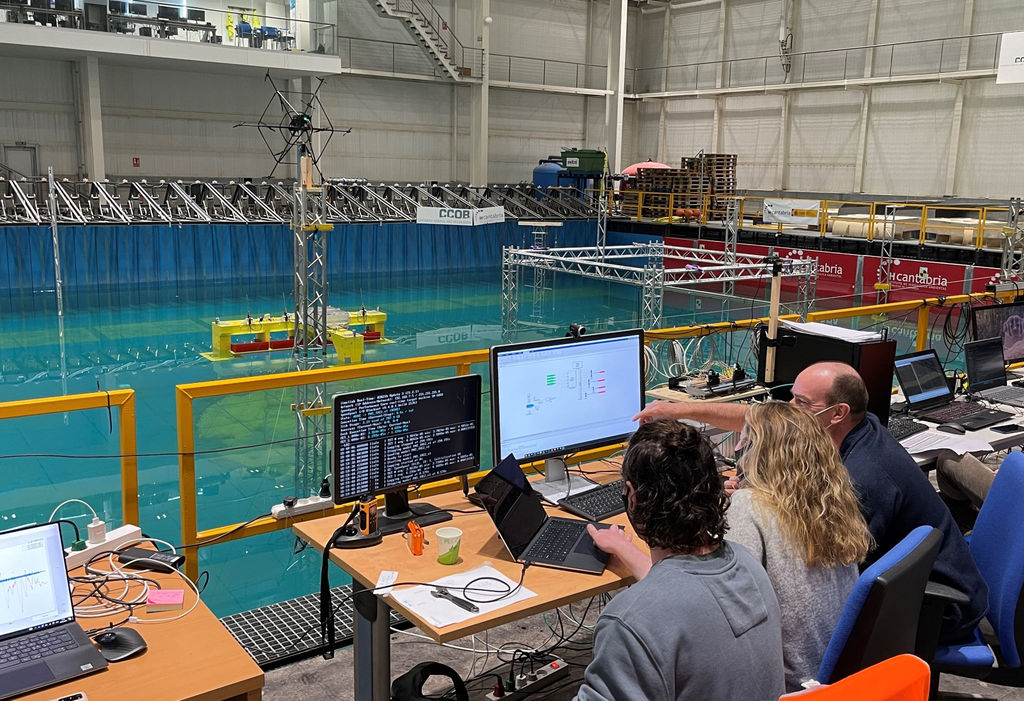 FPP is developing a commercial-scale version of the P80 platform – a floating semi-submersible platform that will at full scale host a single wind turbine from 4-10MW, to be further supported with 2-3.6MW of wave power.
The P80 platform is anchored by using a standard turret mooring technology that has been proven, and is still used, by the oil and gas industry.
The combination of the mooring system, the platform design and the high wave energy absorption ensures that the platform vanes 360 degrees in order to face the incoming waves, according to FPP.
The company recently completed the trials on the scaled platform at IHCantabria research institute's wave basin, which was overseen by the European Marine Energy Centre (EMEC) from Orkney which observed the behavior of FPP's platform under misaligned winds and waves during the trials.
This follows an accredited inspection by EMEC of the company's basin tests at Aalborg University completed back in 2020.
Following IEC/TS 62600-103, EMEC's inspection verified that FPP's testing and engineering are following best practices for testing wave energy devices in tank test facilities, the company informed, adding the center would be providing a similar report on the IHCantabria basin tests.
The latest tests at IHCantabria have been supported by the Interreg North Sea Region's Ocean Energy Scale-up Alliance (OESA) project – established to pool the expertise and capabilities of public and private partners to jointly accelerate the deployment of large-scale pilots from ocean energy technology companies.
The trials follow an earlier test campaign at IHCatanbria, conducted by FPP in 2021 with the support of the MaRINET2 program.
During the campaign, the company performed several tests on its 1:30 scale platform to verify numerical models for the platform.
Shortly after, FPP signed an agreement with the Oceanic Platform of the Canary Islands (PLOCAN) to test its 5MW hybrid floating wind and wave energy platform in real sea environment, offshore the coast of Gran Canaria.
---
Follow Offshore Energy – Marine Energy
---