Danos lands long-term gig for Eni's Gulf of Mexico assets
Italy's energy giant Eni has awarded a long-term deal covering its Gulf of Mexico platforms to Danos, a U.S.-based energy services provider.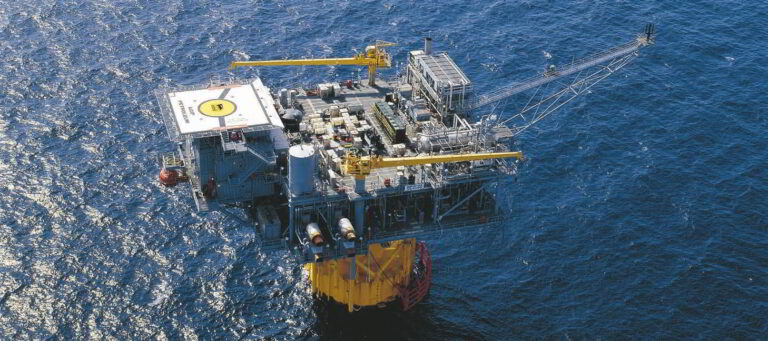 Danos revealed on Tuesday that it had won a contract with Eni to support brownfield repairs and routine maintenance of the Italian player's platforms in the Gulf of Mexico. This three-year deal will utilise Danos' fabrication, construction and scaffolding service lines.
Commenting on this, Paul Danos, CEO of Danos, remarked: "For 75 years, Danos has been solving customer challenges by providing energy services. We're pleased that Eni selected our team to execute this important project. We remain committed to delivering safe, superior service for our offshore and onshore customers."
Eni holds interests in 46 exploration and production blocks in the shallow and deep offshore waters of the Gulf of Mexico and 16 of these are operated by the Italian firm, including Allegheny and Appaloosa (100 per cent interest), Pegasus (85 per cent), Longhorn, Devils Towers and Triton (75 per cent).
Additionally, the company holds interests in Europa (32 per cent), Medusa (25 per cent), Lucius (8.5 per cent), K2 (13.4 per cent), Frontrunner (37.5 per cent) and Heidelberg (12.5 per cent) fields. In 2021, production amounted to 30 kboe/d net to Eni.
Moreover, Danos started in-house fabrication for skids and subsea skids for the Eni-operated Alleghany platform, located in the Gulf, 260 km south of New Orleans, in June 2022.
In regards to Danos' recent deals, the U.S. player secured an opportunity two months ago to support the Promethean Decommissioning Company (PDC) and Petrofac alliance to decommission multiple facilities in shallow water fields in the Gulf of Mexico.
When it comes to Eni's other recent activities, it is worth noting that the Italian giant started the first production at its Miztón field, using the FPSO Miamte in February 2022 while the first oil cargo from this FPSO was offloaded and exported in April 2022. The FPSO operates at the Miztón, Amoca, and Tecoalli fields in Area 1, Gulf of Mexico.