DFDS takes delivery of its largest RoPax ferry
Danish ferry and logistics company DFDS has taken delivery of its newbuilt passenger vessel Aura Seaways.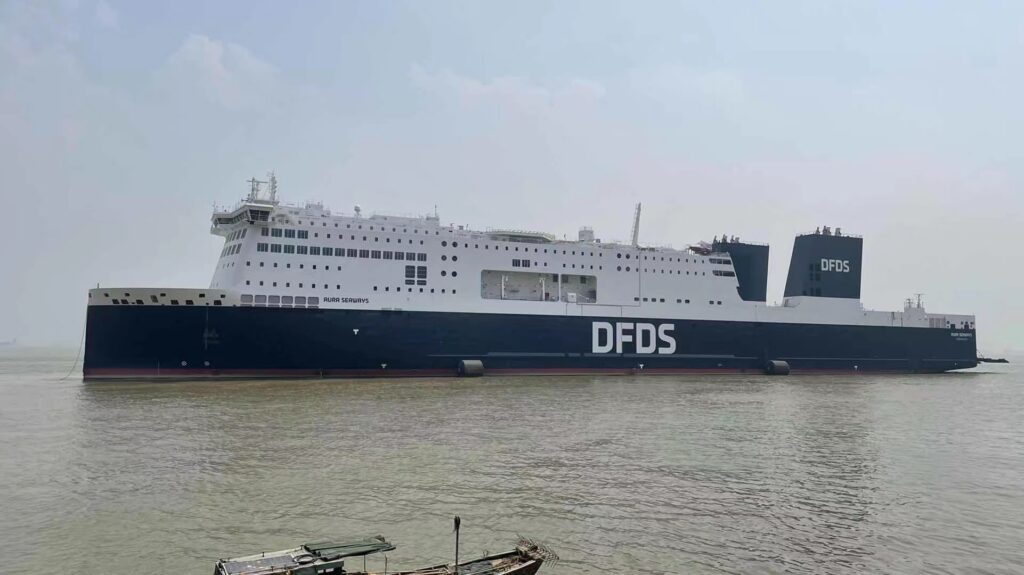 According to the company, Aura Seaways is the first newbuilt passenger vessel contracted by DFDS since 1982 when Scandinavia was delivered.
Built at Guangzhou Shipyard International (GSI) in Southern China, the vessel is set to become the company's largest RoPax ferry in terms of cargo capacity with 4,500 lane metres.
As described, Aura Seaways has a deadweight of around 12,750 tons in terms of cargo/payload, fuel, ballast and stores capacity and can carry almost three times more than Scandinavia.
DFDS informed that the vessel fulfils the new design standards of the Energy Efficiency Design Index (EEDI). The CO2 emissions per trailer are said to be more than 20 % lower than on the vessels currently trading on the intended routes Karlshamn-Klaipeda and Kiel-Klaipeda.
Recently, DFDS revealed plans to launch its first green vessel no later than 2025 in an effort to decarbonize the maritime sector sooner than expected.
In order to meet the deadline of the Project Green Vessel 2025, the company formed Sustainable Fleet Projects, a new department tasked with decarbonizing the company's vessels, which is addressing urgent challenges regarding the development of the inaugural green vessel.