Drillship lands work in East Africa
Offshore drilling contractor Aquadrill, formerly known as Seadrill Partners, and Vantage Holdings' subsidiary have reached an agreement to provide a sixth-generation drillship for operations in East Africa.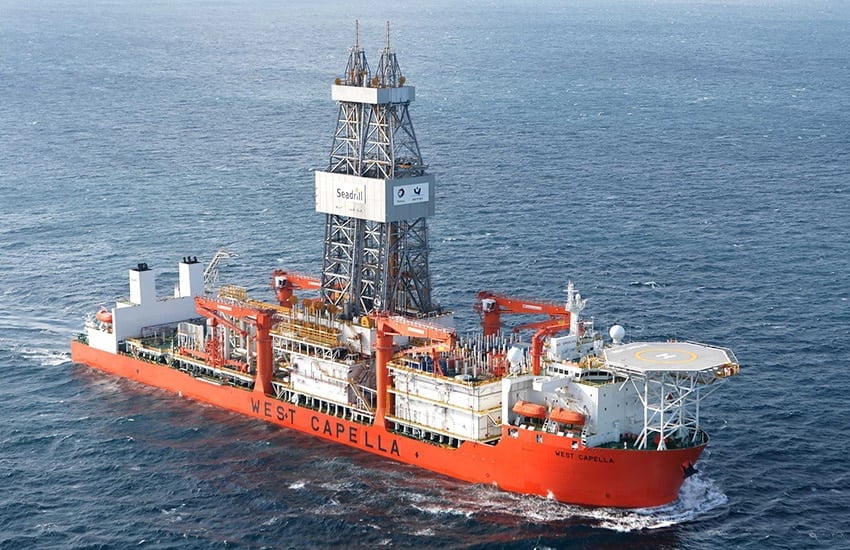 Aquadrill disclosed on Monday, 6 March 2023, that the Capella sixth-generation drillship was hired by an undisclosed operator for a one-well contract in East Africa. According to the company, the total contract value is expected to be approximately $37 million. The drillship's job in East Africa is expected to start in mid-April 2023 and run until the end of May 2023.
The 2008-built Capella drillship can accommodate 180 people. It is capable of operating in water depths of 3,050 metres and its maximum drilling depth is 11,430 metres.
As a reminder, Vantage was approved as a manager of four deepwater floating rigs for Aquadrill in March 2021 while the company was under Chapter 11 and still named Seadrill Partners. The management agreement included Capella and Polaris drillships and the semi-submersibles Leo and Sirius.
Aquadrill, then Seadrill Partners, emerged from bankruptcy in May 2021 and later on revealed the name change. In October 2021, Aquadrill sold both Sirius and Leo semi-submersible rigs managed by Vantage and reached an agreement for the drillship Capella to embark on a two-well contract – one well with Premier Oil and one with Repsol – in Indonesia.
When it comes to Aquadrill's other recent activities, it is worth noting that the company reached an agreement last month with a subsidiary of Energy Drilling Management to provide the T-15 tender assisted drilling barge, for a firm 8.5 months contract, plus a priced optional period of up to three weeks for operations in Thailand.