Eastern Pacific Shipping's 1st dual-fuel VLGC christened in South Korea
Singapore-based ship management company Eastern Pacific Shipping (EPS) has held a naming ceremony for its first dual-fuel liquefied petroleum gas (LPG) very large gas carrier (VLGC).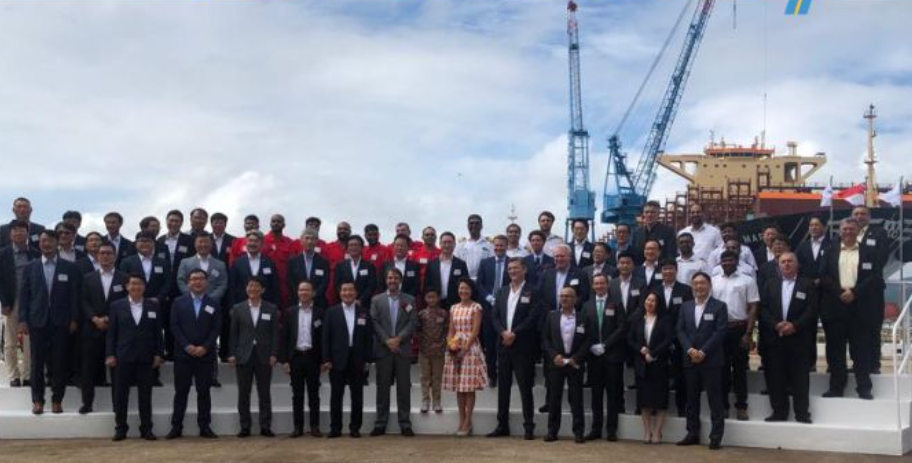 As disclosed, the christening ceremony took place in Korea on 24 August. The 86,000 cbm gas carrier was named M/V Logan Explorer.
Global Centre for Maritime Decarbonisation's CEO, Professor Lynn Loo, was the godmother of the ship.
Built at Hyundai Samho Heavy Industries Co., this newbuild will initially be chartered to Trafigura.
"As part of our commitment towards decarbonisation, Logan Explorer will be running on dual fuel LPG, lowering our overall carbon footprint and supporting the industry's energy transition," EPS stated.
In June this year, EPS signed a construction contract for 2+2 LNG dual-fuel LRII tankers with Chinese shipyard Guangzhou Shipbuilding International Co., a subsidiary of China State Shipbuilding Corporation, and CSSC Trading. The delivery of the firm ships is slated for 2025 and 2026. If all options are exercised, the deal is expected to hit $280 million in value.
Eastern Pacific Shipping currently manages 220 vessels and has 80 vessels on order. The company revealed that it has invested $1.8 billion across 14 decarbonization projects, including dual-fuel vessels, carbon capture, biofuels as well as voyage optimization technology.
The ship manager's data shows that 74 of the 220 managed vessels on order and on water are powered by dual-fuel technology, including LNG, LPG, and ethane which are being used as transitional fuels before EPS moves to ammonia.