Eco Wave Power enters 2022 poised for 'rapid and material progress'
Swedish-Israeli wave energy company Eco Wave Power has released its financial report for 2021, showing a wider net loss, but also an increase in revenues when compared to a year before.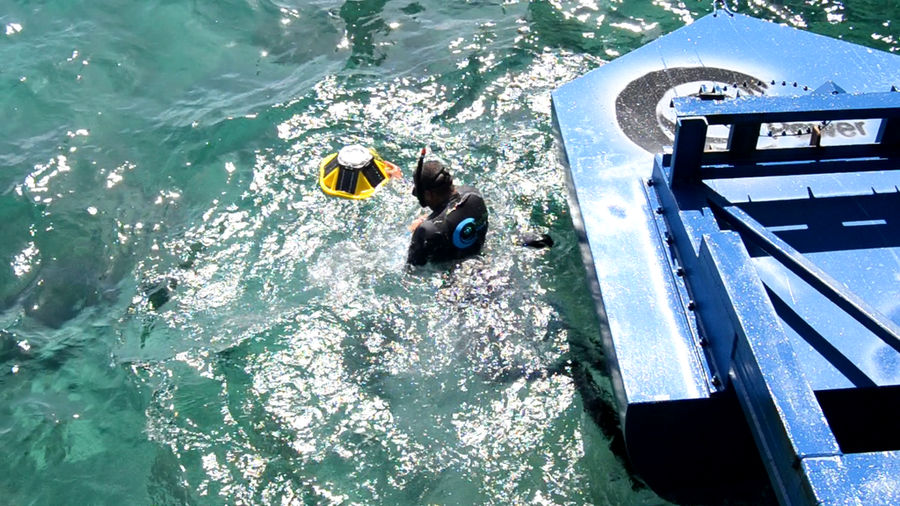 According to Eco Wave Power's financials, net loss for the period increased to $2.28 million compared $1.97 million recorded last year.
Revenues for the company in 2021 amounted to $31,000 – a step up from no revenues reported for the same period a year earlier. According to the company, the revenue stream flowed from feasibility services in Asia.
Eco Wave Power is building out a pipeline of ancillary technology services that it may provide to its customers and other parties, such as other companies and research institutions, in addition to the company's wave energy conversion (WEC) technology.
These services currently include feasibility studies for potential clients of WEC technology.
Operating loss for Eco Wave Power increased in 2021 increased to $2.99 million, in contract with the loss of $1.82 million for the same period in 2020. Research and development expenses have also risen to $0.66 million compared to $0.36 million last year.
As of December 31, 2021, cash and cash equivalents of Eco Wave Power amounted $14.6 million, with shareholders' equity of $14.7 million.
Inna Braverman, founder and CEO of Eco Wave Power, said: "Eco Wave Power enters 2022 poised for rapid and material progress.
"Installation of the floaters at the Port of Jaffa, Israel, is underway, and we plan to connect our newest wave energy installation to Israel's power grid in the coming months.
"In Portugal, we are advancing our largest and most significant deployment to date, and we expect to materially advance our first megawatt-scale plant during this year.
"Simultaneously, we have taken important steps to enter new markets, particularly the United States, materially increasing our addressable market and giving us a global presence. Our goal of changing the world, one wave at a time, is increasingly coming into view.
"Our collaboration with AltaSea at the Port of Los Angeles, combined with potential grants and state legislative support in other regions, represent important first steps in the United States.
"We expect 2022 to be our most important year to date, and we are increasingly confident that we are well-positioned to achieve our ambitious goals."