Eco Wave Power gets to the finals of $1B Build Back Better challenge in United States
Eco Wave Power's proposal to build a wave energy plant at the Port of Los Angeles has moved closer to realization as the project advances to the next stage of $1 billion Build Back Better challenge as part of a larger coalition led by the Los Angeles County Economic Development Corporation (LAEDC).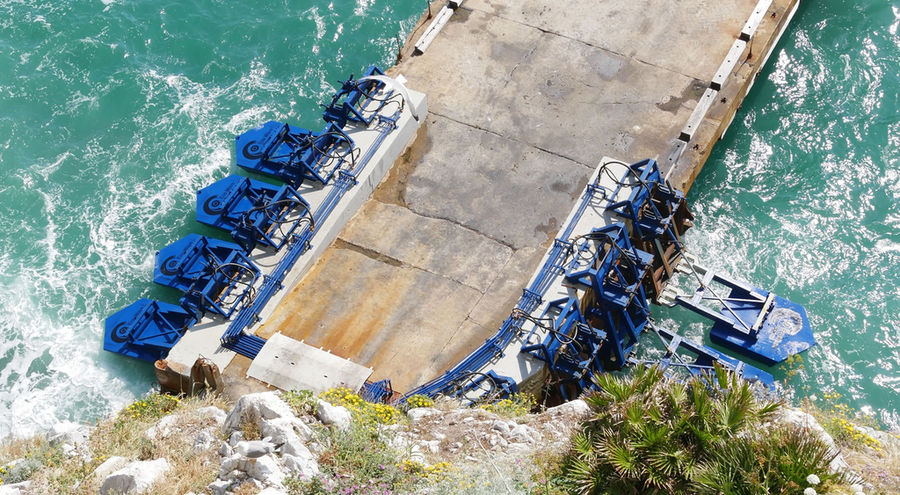 The Swedish-Israeli wave energy company is 'onboard' the coalition with other regional stakeholders selected as finalist in the challenge, set up by the U.S. Economic Development Administration (EDA), to build regional economies resilient to future economic shocks.
As a finalist, the LAEDC-led coalition has been awarded $500,000 to further develop plans for several coordinated projects to advance more equitable and sustainable growth in the Los Angeles region.
The coalition will advance to the second phase and compete for up to $100 million in American Rescue Plan funding to develop and scale blue and green growth innovations within the Goods Movement Ecosystem (GME) in Southern California.
This next step includes a proposal for the implementation of a first of its kind, wave energy pilot system at AltaSea at the Port of Los Angeles – a nonprofit dedicated to accelerating scientific collaboration and advancing an emerging blue economy.
Inna Braverman, founder and CEO of Eco Wave Power, said: "We are very proud to take part in the coalition led by LAEDC. We believe that we can significantly assist with its mission of leveraging the innate convergence of blue and green economies at the Port of Los Angeles and beyond to grow new jobs and enterprises for the region, while improving the environment and increasing the resilience of America's leading trade gateway.
"We are excited to enter Phase 2 of the program by implementing our innovative technology on AltaSea's premises in the Port of Los Angeles. This project will be the first-time clean electricity is sent from ocean waves to the Los Angeles power grid."
At the time of the EDA announcement, Los Angeles Mayor Eric Garcetti said: "LAEDC and its community partners are doing such important work to ensure a robust and equitable economic recovery from the pandemic. This coalition embodies the spirit and innovation of our region, and I wish them success as they continue on to the second phase of this competition."
The EDA received 529 applications from regions in all 50 states and five territories, and the 60 finalists represent regions that formed extraordinary coalitions, demonstrated regional needs, and presented bold proposals to grow their target industry clusters.