Eidesvik scoops term deal with Ocean Installer
Norwegian shipping company Eidesvik Offshore has won a deal from Norwegian subsea contractor Ocean Installer for one of its subsea construction vessels.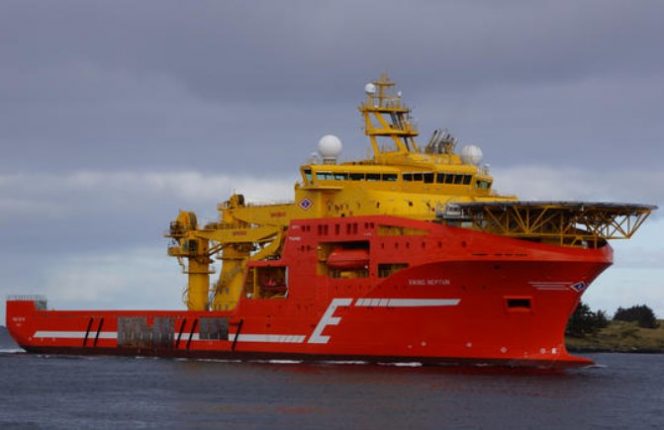 ---
Eidesvik said last week that its Viking Neptun subsea construction vessel (CSV) had won a term contract from Ocean Installer.
According to the company, the vessel will begin work with Ocean Installer in early 2020 and 2021. The commercial terms of the contract were left confidential between the parties.
Jan Fredrik Meling, CEO of Eidesvik Offshore, said: "We are very pleased with this contract and look forward to work closely together with Ocean Installer. This contract confirms our belief in this market for the years 2020 and beyond."
In related news, as reported by Offshore Energy Today's sister website Subsea World News, the Viking Neptun in September won a contract from Merkur Offshore GmbH for support work in the offshore wind market.
The contract, planned to start in mid-September 2018, has a firm duration of five months with two and a half months optional period.
Viking Neptun is a subsea construction vessel, prepared for cold climate conditions, flexible and cable installation and heavy lifting. The vessel has an overall length of 145.6 meters, 31 meters beam, 2 600 square meters aft deck and a 7.2×7.2 meters working moonpool. It has two AHC subsea cranes installed, main crane with 400t capacity and auxiliary crane with 100t capacity.
Offshore Energy Today Staff
Related news
List of related news articles