Eidesvik scores long-term contract with Aker BP
Offshore vessel operator Eidesvik Offshore has been awarded a long-term contract with the Norwegian oil and gas company Aker BP for its Viking Lady platform supply vessel (PSV).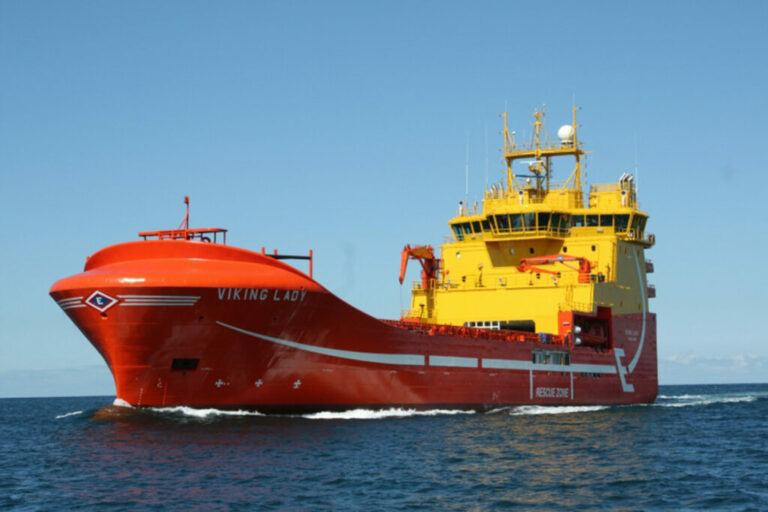 This is a three-year charter contract, which will start in January 2022. The contract stipulates options for a further extension that Aker BP can pursue.
Jan Fredrik Meling, the CEO and President of Eidesvik commented on the new contract: "Both Eidesvik and Aker BP have ambitious targets for reductions in GHG emissions and greener vessel operations. We are pleased to see that Aker BP shows confidence in us by offering the long-term framework conditions we need to develop new emission reduction initiatives."
Eidesvik confirmed on Wednesday that the contract was awarded in direct continuation of the current charter under the companies' frame agreement.
Initially, Aker BP entered into a frame agreement with Simon Møkster Shipping, Eidesvik Offshore, and Solstad Offshore for the supply of platform supply vessels in March 2019. Later that same month, Aker BP awarded a one-year contract to Eidesvik for its Viking Lady PSV under the three-year frame agreement.
In March 2020, Eidesvik got a six-month contract with Aker BP, which was extended for four months in June 2020, while in September last year, the company secured a one-year extension for the PSV.
The vessel was built in 2009 by Westcon Yard in Norway. The 92 m, LNG-fueled PSV has four Wärtsilä 32DF dual-fuel engines with advanced vessel automation and Wärtsilä's Low Loss Concept for minimization of electrical losses.