ESL Shipping offloads barge as part of fleet renewal program
Finnish shipping company ESL Shipping has decided to sell its smallest, 9,000 dwt towable barge Espa to Estonia-based company Raduga Shipping and Trading OÜ as part of the fleet renewal program.
As disclosed, the transaction was concluded and Espa was delivered to its new owner on 18 January. A sales gain of approximately €1.4 million will be recorded in the profit of ESL Shipping's first quarter, the company stated.
Espa was built in 1987 as the last vessel of the Vuosaari shipyard in Helsinki. The 105.5-meter long ship was designed and equipped for efficient transportation of energy coal cargoes to power plants in Helsinki.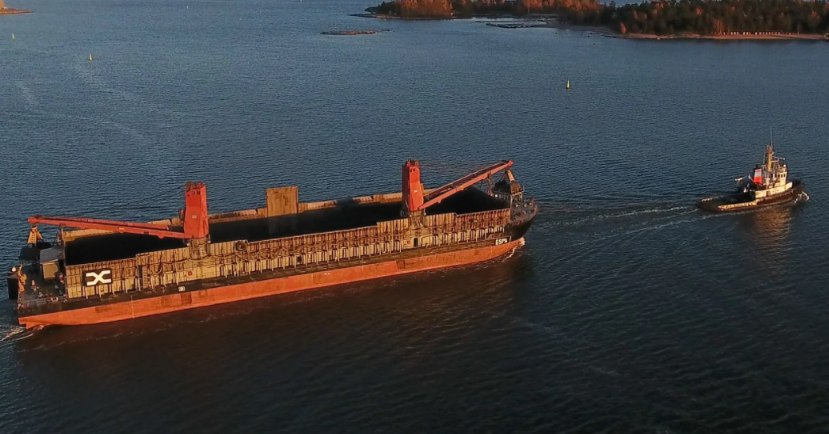 In recent years, it was mainly used for cement industry transport demand. Peculiarities in Finnish shipping policy led to increasing cost of barge towing tugboats, as tugboat crew could not receive state support available to other ship types.
"Simultaneously as we are investing in the most environmentally friendly new ships in accordance with our strategy, the time has come to let go our true servant Espa," said Matti-Mikael Koskinen, Managing Director of ESL Shipping.
In December last year, ESL Shipping revealed its target to achieve net-zero CO2 operations by 2050. As part of the net-zero strategy and fleet renewal program, the firm, through its Swedish subsidiary [email protected] Shipping AB, ordered a series of six energy-efficient electric hybrid vessels.
The 5,350 dwt coasters will be built at Chowgule and Company Private Limited shipyard in India and are scheduled to enter service starting from the third quarter of 2023.
The greenhouse gas emissions, including CO2, of new vessels per cargo unit transported, are expected to decrease by almost 50% compared to the existing ships, making the vessels the most efficient in the world in their size class, ESL Shipping noted.