EU and Norway vow to continue exploring ways to stabilize energy markets
European Union (EU) and the Norwegian government have agreed to continue working together to stabilize the energy markets in Europe amid the current energy crisis triggered by Russia's invasion of Ukraine.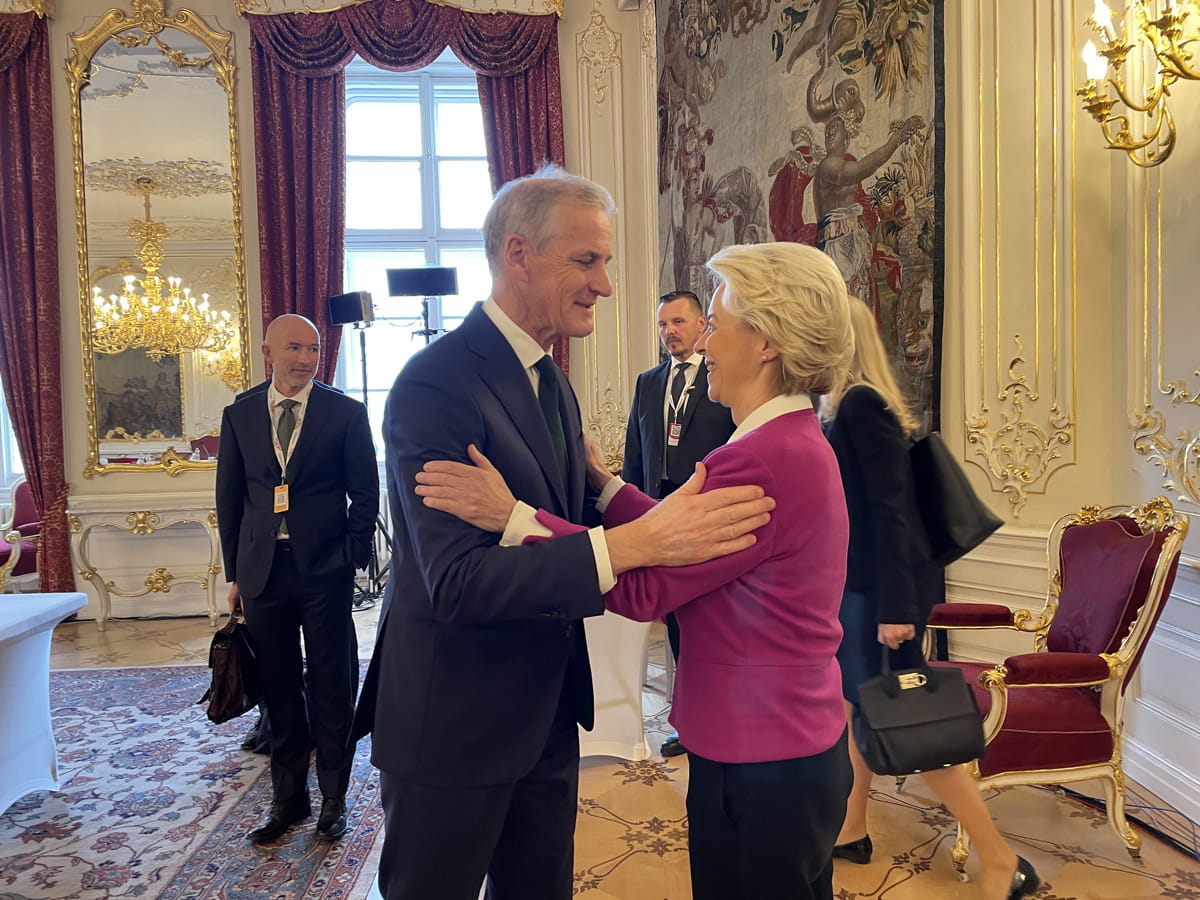 Following a European summit in Prague, European Commission President, Ursula von der Leyen, and Norwegian Prime Minister, Jonas Gahr Støre, released a joint statement, emphasizing the need to rethink and reshape energy security in Europe.
In the statement, Russia was accused of manipulation and weaponisation of the energy market and deliberate attempts to blackmail and split close partners, hurt households and businesses, and weaken essential, rule-based regional cooperation.
The statement also said that the two sides share deep concerns about the repercussions of high energy prices, and a common determination that prices should be significantly reduced.
"As particularly close partners sharing fundamental values, climate objectives and a common regulatory framework, Norway and the European Commission have therefore engaged in intensive discussions, through the Task Force which we have established, to explore workable ways to stabilize the energy markets," the statement said.
They also said that governments and competent authorities on both sides need to contribute to a stable investment climate, including by promoting energy security and increasing predictability, thereby helping to sharply reduce prices in the short and longer term.
To that end, both the EU and Norway have already addressed these issues by acting to reduce the demand for energy. Furthermore, Norway has boosted production to increase supply, which is the other key to such stabilization. Both sides are determined to continue these efforts.
In terms of further action, the two sides agreed to jointly develop tools, each of them acting within their competences, to stabilise energy markets and to limit the impact of market manipulation and of price volatility, in order to reduce excessively high prices in a meaningful way in the short and longer term.
According to the joint statement, substantial stabilisation of the energy markets needs to fully ensure the security of supply, as well as improvement of energy efficiency technologies and their market deployment. Promoting infrastructure investments for industrial decarbonisation will also bolster future stabilisation of energy markets and further the green shift to attain common climate objectives, whilst strengthening European resilience.
Over the last several months, Norway's state-owned Equinor has made several gas supply agreements for deliveries to the UK, Poland, and now also Switzerland while also working to tighten the security around its oil and gas infrastructure.
New package of sanctions against Russia
Also on Thursday, the EU revealed it had agreed on the eighth package of sanctions against Russia, as a response to Russia's war in Ukraine and the recent "sham referenda."
This package introduces new EU import bans worth €7 billion to curb Russia's revenues, as well as export restrictions, which will further deprive the Kremlin's military and industrial complex of key components and technologies and Russia's economy of European services and expertise. The sanctions also deprive the Russian army and its suppliers from further specific goods and equipment needed to wage its war on Ukrainian territory.
The package also lays the basis for the required legal framework to implement the oil price cap envisaged by the G7. This will take effect after 5 December 2022 for crude and 5 February 2023 for refined petroleum products, after a further decision by the Council.
While the EU's ban on importing Russian seaborne crude oil fully remains, the price cap, once implemented, would allow European operators to undertake and support the transport of Russian oil to third countries, provided its price remains under a pre-set "cap".
The EU says that this will help to further reduce Russia's revenues, while keeping global energy markets stable through continued supplies. It will thus also help address inflation and keep energy costs stable at a time when high costs – particularly elevated fuel prices – are a great concern to all Europeans.