EU sets up new task force as tool for getting rid of Russian fossil fuels
The European Commission (EC), the executive body of the European Union (EU), has established a new task force to provide support to the EU Energy Platform and implement the REPowerEU goal of supply diversification. This has been described as a tool, which will help Europe get rid of Russian fossil fuels.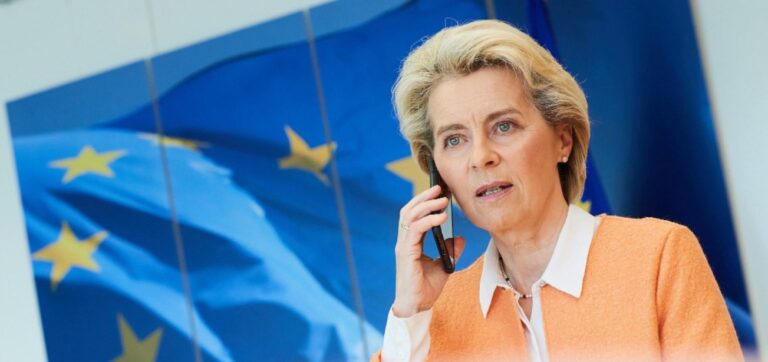 The new task force comes only a week after the EC presented its REPowerEU plan, detailing how the EU could rapidly reduce its dependence on Russian fossil fuels and fast forward the green transition.
However, an analysis of the plan and its budget by an energy intelligence group, Rystad Energy, indicates the EC's cost estimate may fall short of objectives, as the plan will require at least €1 trillion (close to $1.1 trillion) in investment to meet the core objective of increasing renewable generation from 40 per cent to 45 per cent of total energy supply by 2030.
Following a mandate from the European Council in March 2022, the Commission and Member States have established the EU Energy Platform to coordinate measures to secure energy supplies for the EU, including through the voluntary common purchase of pipeline gas, LNG and hydrogen.
As explained by the EC in a statement on Wednesday, the new Task Force will help deliver on the REPowerEU objective of reducing dependence on Russian fossil fuels, by enabling Member States and neighbouring countries to have access to alternative energy supplies at affordable prices in the coming years.
Commissioner for Energy, Kadri Simson, said: "In our REPowerEU Plan we outlined how Europe can get rid of Russian fossil fuels. Now we are giving ourselves the tools to make it happen. It is time to diversify our energy supplies and make best use of our infrastructure."
Simson added: "The Energy Platform Task Force will contribute to Europe's energy security and independence. Through the collective political and economic weight of the EU's 27 Member States and 440 million citizens, we will work to ensure affordable and secure energy imports."
According to the Commission, the Energy Platform Task Force will start work next week, on 1 June, and immediately tackle the new tasks outlined in the REPowerEU Plan adopted on 18 May. It will work towards demand aggregation, coordination of capacity and negotiation of energy supplies, while also providing support for the Regional Task Forces of Member States and neighbouring countries. Furthermore, it will manage outreach to international partners.
The new Task Force will consist of three units, headed by a Director and reporting to a newly appointed Deputy Director-General, Matthew Baldwin, and to the Director-General for Energy Ditte Juul Jørgensen, under the political supervision of Commissioner for Energy Kadri Simson.
The units of the Task Force will deal with: global demand and international negotiations; relations with the Member States and the neighbourhood; and international relations.
Earlier this week, the EU and U.S. condemned "Russia's use of energy blackmail", like cutting off gas supplies to Finland, and welcomed Finland's contract to lease a floating LNG import terminal as part of efforts to strengthen energy security and diversify supply. The two also reaffirmed their commitment to strengthening Europe's energy security following Russia's invasion of Ukraine.