Euronav CEO: The Whole World of Bunkering Is Changing
With less than a year to go before the 2020 sulphur cap enters into force, the shipping industry is facing one of the biggest challenges in recent history with regard to selecting the path toward compliance.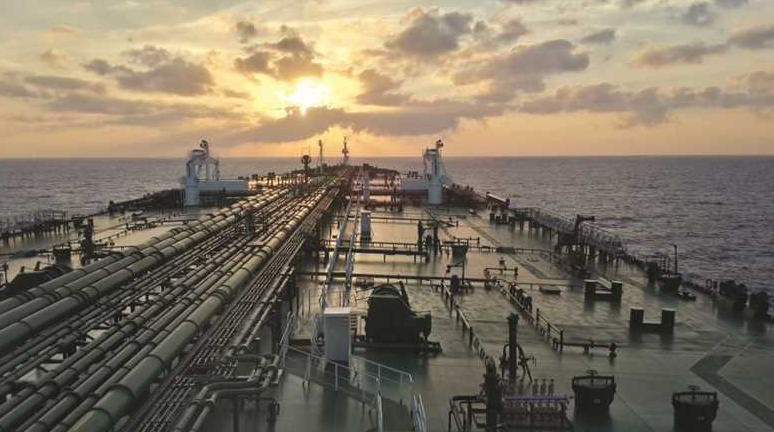 The key options on the table to becoming compliant are scrubbers and compliant fuels, including low-sulphur fuel and alternative marine fuels such as LNG, LPG or even methanol.
However, the key dilemma seems to be choosing between exhaust gas cleaning technology and compliant fuels, as owners eye savings on Opex and Capex, while at the same time looking to reap potential windfalls from investments.
As a result the bunker supply industry is expected to be impacted considerably.
"I think that as far as bunker supply goes, people have to understand the whole world of bunkering is changing," Paddy Rodgers, CEO of Belgian-based tanker shipping major Euronav, said in a conference call on Thursday.
"If people are going to be buying a product now, which is desulphurized product, they're going to need a quality assurance and they're going to need provenance of origin."
There is a great deal of uncertainties regarding availability and safety of compliant fuels in 2020 when the 0.5 pct sulphur cap enters into force, especially on the back of bunker contamination cases from 2018.
"The bunkering market was a residual fuel oil market, abandoned by the oil majors and refiners and handed over to bunker suppliers. And so there's going to be hanky-panky around the quality of volumes and pricing of bunker fuel, which we saw last year with a number of contamination cases."
Furthermore, Rodgers expects huge price spreads would be present globally, depending on location and timing of purchasing bunker fuels. Hence, the focus should be on providing fuel that is a reliable, and meets the need to keep the fleet reliable and of good quality.
Scrubber Story Will Be Over by 2023
Euronav's CEO has not been on the scrubber team with regard to gaining compliance with the upcoming regulations. The key argumentation behind the decision were concerns regarding the returns on investments as well as potential environmental impacts, especially of open-loop scrubbers.
From an environmental perspective the pendulum is swinging, he said, and "what looked like an open field a year ago is beginning rapidly to close down."
In particular, bunkering port hubs like Singapore, and more recently, Fujairah, are banning the discharge of wash water from open-loop scrubbers in their respective waters,
"Now that's really important to the investment case, because it's reducing the number of days that you can take advantage of the fuel oil spread in order to pay back the cash flow that you've invested- the capital that you've invested to get back to the cash flow benefits of cheaper fuel- so it's already having an impact," Rodgers added.
"When you look at the fuel spread itself nobody is quite sure how hard and far HFO will fall, but nearly everybody say it will bounce back," he said.
"And then on the general mood music around it, when we talked to all majors, they always said to us that scrubbers is a story that will affect the market 2020, 2021, 2022- by 2023 it will be all over."
Disruptions to Trade Lanes
Industry analysts predict that the new environmental regulations are likely to create a major disruption in the shipping industry, especially for product tankers.
Hence, the preparation of refiners as well as shippers for the 2020 sulphur cap is expected to affect trade lanes. The likely impact is expected to be felt in the third quarter of this year, according to Rodgers, as refiners would need some time to reorganize business operation.
"If you're going to have to re-segregate the whole industry to cope with the sulphur as a critical element in the characteristics of your crude oil and its products, all its products then obviously you're going to have to change the way that you operate and segregate and the way you buy and the way that you sell. So this is coming. It's not a question of whether it will come and then question is, which quarter will impact in. "
World Maritime News Staff