Euronav lifts option for ammonia-ready VLCC
Belgian tanker major Euronav revealed that it had lifted the option for a second very large crude carrier (VLCC) newbuild.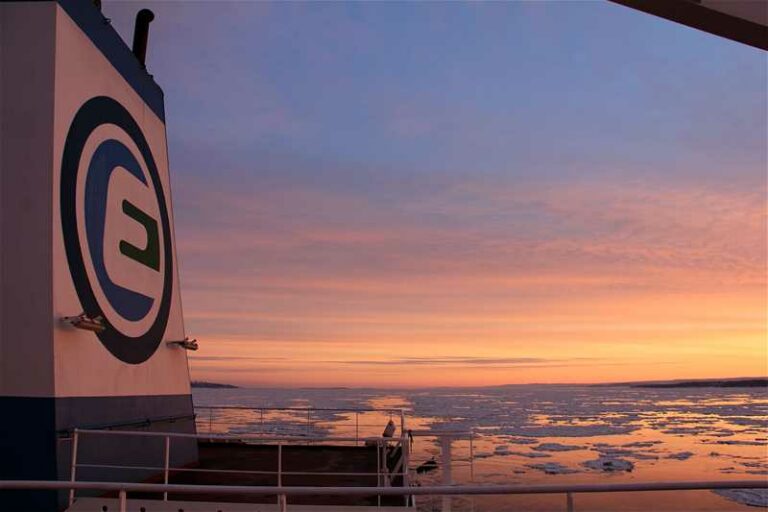 The option was available under a contract Euronav signed in August with CSSC Qingdao Beihai Shipbuilding, a subsidiary of China State Shipbuilding Corporation (CSSC).
The construction of the 319,000 dwt VLCC represents Beihai Shipbuilding's inaugural venture into this vessel category.
In terms of its key specifications, the vessel will measure 339.50 meters in total length, have a molded width of 60.00 meters, a molded depth of 30.30 meters, and a structural draft of 22.50 meters. It will also achieve an impressive speed of 14.5 knots, according to Beihai.
In anticipation of future environmental standards and in alignment with IMO Tier III requirements for reducing nitrogen oxide emissions, the ship will be equipped with provisions for potentially integrating two 6,000 cubic meter ammonia fuel storage tanks. This readiness will enable the vessel to transition to ammonia-based propulsion, paving the way for "zero-carbon" operation in the future.
Data from VesselsValue also indicates that the first vessel from the batch will be scrubber fitted.
Euronav is paying USD 112.2 million per vessel, and the company said that the payment terms and schedule were very favorable. Both VLCCs are set for delivery in 2026.
The contract for additional VLCC comes on the back of a major deal between Euronav's majority shareholders CMB and Frontline, which will, among other things result in Frontline purchasing twenty-four eco VLCCs from Euronav.
The strategic acquisition enlarges Frontline's fleet to a total of 89 vessels making the company the largest tanker owner in the public domain measured in dwt.
The move also reduces the average fleet age of the company to 6.1 years, and the addition of 24 ECO vessels is set to improve the company's fuel efficiency and lower fleet emissions.
Frontline is very happy with this strategic maneuver, as the acquisition of a substantial number of ECO VLCCs faces significant challenges imposed by prevailing market dynamics.
This challenge is exacerbated by the fact that the current order book for VLCCs is positioned among the lowest in the shipping industry's history for the market. This scarcity can be attributed to an already brimming yard slot schedule, which extends all the way to 2026, primarily due to heightened ordering activity in other sectors, with a particular emphasis on containerships and LNG carriers.
Euronav, on the other hand, is poised for fleet diversification and modernization with a major focus to be put on the integration of alternative fuels and future-proofing the company's fleet.
Once the deal with Frontline is completed, CMB plans to work on bold decarbonization strategy for the company.