European tidal energy innovators in the running for $100K Ocean Exchange prize
Irish marine energy developer GKinetic Energy and Norwegian tidal energy company Tidal Sails have been featured in the Ocean Exchange shortlist for the $100,000 award bestowed to green and sustainable ocean energy innovations.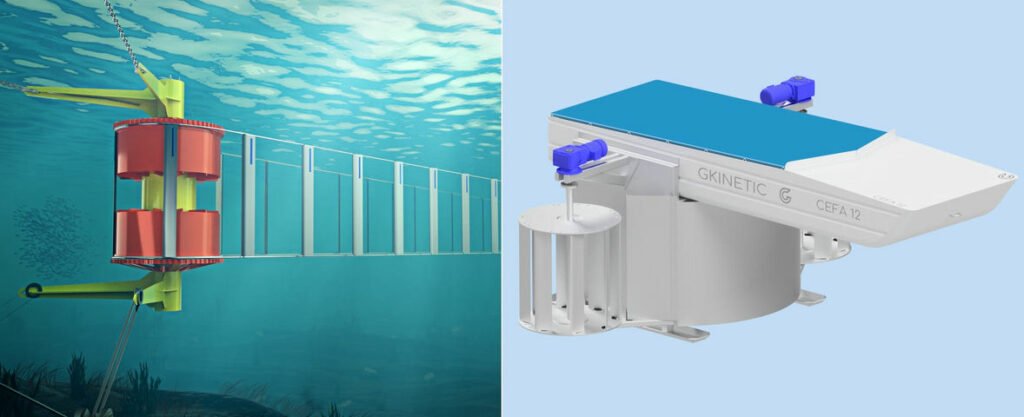 GKinetic Energy is competing with is floating water turbines that work with nature to generate 100% predictable energy, while Tidal Sails is in the running for its tidal energy technology that produces electricity from slow-moving rivers, tidal streams, and ocean currents.
Celebrating its tenth anniversary, Ocean Exchange will be held in Fort Lauderdale, in Florida from 24-26 October 2021.
It will feature twelve innovations with the ability to generate economic growth and increase productivity while reducing the use of nature's resources and the production of waste and emissions.
Millicent Pitts, executive director of Ocean Exchange, said: "Starting in 2011, the Ocean Exchange founders believed that amazing solutions exist to solve many of the challenges of healthy oceans but those start-ups needed funding and other help to advance to deployment and commercialization.
"In ten years, we've proven that hypothesis and have a track record looking back with solutions that are having important impact for healthy oceans, sustainable ocean shipping, and resilient coastal systems. We now start our next decade with a short list of start-ups who will compete for our two $100,000 cash awards".
These finalists will compete for one of two $100,000 awards, including the Wallenius Wilhelmsen Orcelle(r) Award 2021 – for the solution that demonstrates the greatest combined sustainable and economic value to Wallenius Wilhelmsen business –  and the Neptune Award 2021, for the solution that advances the understanding of the ocean and helps minimize the impact on these resources.