Five dual-fuel VLGCs join ADNOC L&S fleet
UAE's ADNOC Logistics & Services (ADNOC L&S), the shipping and maritime logistics arm of the Abu Dhabi National Oil Company (ADNOC), has deployed five newbuild dual-fuel very large gas carriers (VLGCs).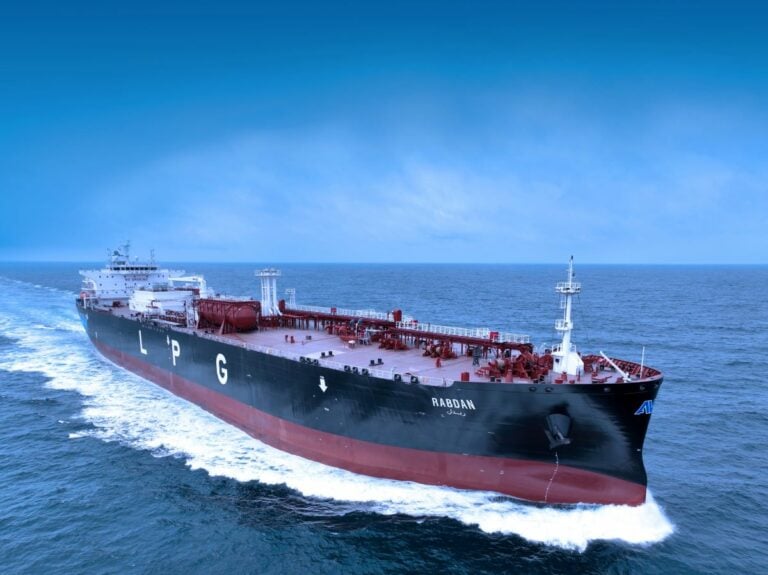 The vessels, which were ordered back in 2020, were built at Jiangnan Shipyard in Shanghai, China, and will be owned and operated by AW Shipping, an ADNOC L&S joint venture with Wanhua Chemical Group.
AW Shipping will own and operate the VLGCs, transporting LPG cargoes sourced from ADNOC and other global suppliers to Wanhua's manufacturing bases in China and around the world. AW Shipping was formed in 2020 to support a 10-year LPG supply contract, signed in 2018 between ADNOC and Wanhua. 
The five carriers were named Al Ain, Zakher, Rabdan, Al Salam and Baynounah. Each ship has a capacity of 86,000 cubic metres and is equipped with dual-fuel engine technology and uses LPG as its primary fuel source. This makes them among the lowest-emission vessels of this type, ADNOC L&S said.
Abdulkareem Al Masabi, CEO of ADNOC L&S and Chairman of AW Shipping, commented: "The addition of these newbuild, lower-emission vessels to ADNOC L&S' growing fleet of over 800 owned, operated and chartered vessels, represents another important milestone as we bolster our capacity to capitalize on growing global energy demand.
"Natural gas is playing an increasingly important role in the global energy landscape and ADNOC L&S is expanding its gas fleet to serve customer demand, while reducing the carbon intensity of our vessels."
Jiangnan Shipyard, which delivered the newly-deployed VLGCs, is also building liquefied natural gas (LNG) carriers for ADNOC L&S, scheduled for delivery in 2025 and 2026.