Flex LNG newbuild set for delivery in January 2021
Flex LNG, the shipping company controlled by billionaire John Fredriksen, has announced the date of delivery for its newbuild LNG carrier Flex Freedom.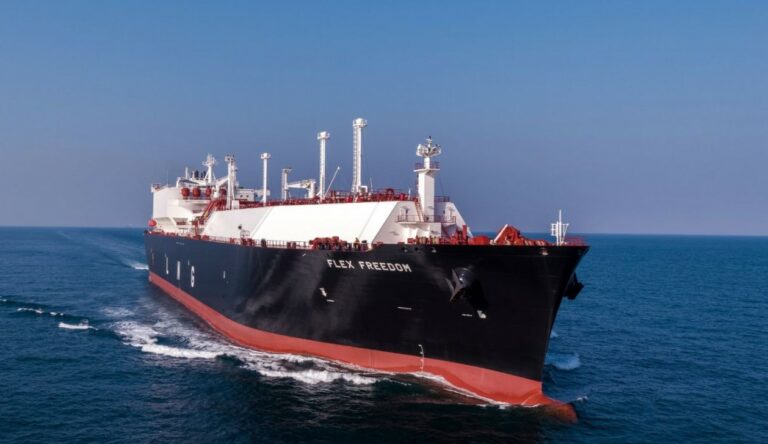 Flex LNG said via its social media channels that the vessel would be delivered in early January 2021 from the Daewoo Shipbuilding and Marine Engineering (DSME) yard in Geoje, South Korea.
Flex Freedom, the company's 11th vessel, is a large 173,400 cbm LNG carrier equipped with high-pressure two-stroke MEGI engines. The vessel also has two high-pressure compressor and full reliquefaction system resulting in a boil-off rate of only 0.035 per cent per day.
Flex LNG stated that such a low boil-off rate was particularly valuable for cargo owners given the high gas prices and always valuable for the environment.
It is worth noting that the Flex Freedom was launched at the DSME yard in early March. The vessel has two sister vessels – the already delivered Flex Artemis and Flex Resolute.
To remind, the company in recent months took delivery of the Flex Resolute and Flex Amber its ninth and tenth LNG carriers.
The Flex Resolute, capable of transporting up to 173,400 cubic meters of the chilled fuel, was delivered in September by Daewoo Shipbuilding & Marine Engineering (DSME).
In July, the company entered into a time charter agreement with an international utility company for the vessel. The charter is for a firm period of 11 months with an option to extend the time charter by an additional three months subsequent to the firm period.
The Flex Amber was built by Hyundai Samho Heavy Industries and delivered in October. The LNG tanker is capable of transporting up to 174,000 cubic meters of the chilled fuel. Flex Amber is the sister vessel of the Flex Aurora delivered in late July as well as the Flex Volunteer and Flex Vigilant scheduled for delivery next year.