Foss takes delivery of new autonomous green tug
A Seattle-based tug and towing company Foss Maritime has welcomed the final of four new ASD-90 autonomous tugs, Rachael Allen.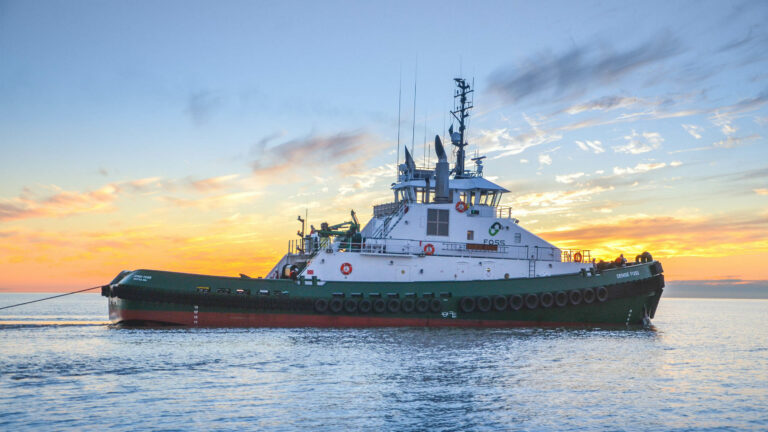 The tugboat, built at Nichols Brothers Boat Builders in Langley, Washington was docked at Richmond, Northern California.
Like its three sister vessels, Jamie Ann, Sarah Avrick and Leisa Florence, the new tugboat Rachael Allen features two MTU Tier 4 engines producing 6866 horsepower which meet the EPA's highest standards.
The new engines are believed to reduce particulate and nitrogen oxide emissions to near zero through an SCR (Selective Catalytic Reduction) system, but also are powerful enough to escort the largest tankers and container ships calling California ports, the company claims.
Speaking on the occasion, Will Roberts, President of Foss Maritime, commented: "The four ASD-90 tugs were built to satisfy the requirements we believe will soon be required of the rest of the country and the world. The vessel's upgraded safety features … focus on crew safety on deck, wheelhouse visibility, winch operations and sound abatement in the engine room and staterooms."
As disclosed, Rachael Allen will be equipped with SM300 autonomous command and – control system, incorporating transit autonomy, as well as remote access to the tugboat's onboard machinery.
This feature allows the crew to manage and support operations no matter the distance – onboard or from shore. Further reduction of risks is achieved through navigation obstacle detection and avoidance capabilities.
Last month, Foss Maritime joined forces with autonomous vessel software and systems provider Sea Machine Robotics to integrate autonomous systems on tugboat Rachael Allen.
According to Foss, the 90-ton bollard pull tug will be the first U.S.-Flag harbor tug to integrate autonomous systems in real-world commercial operations.
The project also marks Sea Machines' first installation of an autonomy system on a vessel over 5,000 hp.