Fourth Volstad vessel to feature NES battery system
Volstad Maritime has awarded Norwegian Electric Systems (NES) with a contract for the delivery of a battery system for another subsea construction vessel.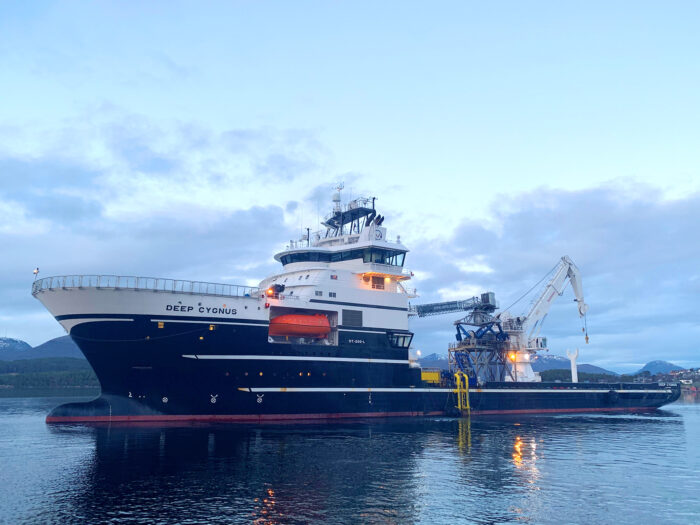 NES will provide the battery package and associated control system for battery charging to the Deep Cygnus in connection with a forthcoming vessel upgrade to battery power notation before the vessel enters a new charter contract in early 2024.
The company will use its three Norwegian facilities – Bergen, Egersund and Ålesund – to design, assemble and test the battery package and control system, which will be delivered in the fourth quarter of 2023. The value of the contract has not been disclosed.
"Upgrading the Deep Cygnus with a battery is similar to the upgrade we are doing onboard Volantis, where we placed the battery and charger under deck in custom-made rooms," said Egil Bremnes, Sales Manager at NES.
In the past six months, Volstad Maritime contracted NES to deliver similar battery packs and charging systems to the Volantis, Grand Canyon II and Grand Canyon III offshore construction vessels. Deep Cygnus will be the fourth vessel where Volstad orders a battery system from NES.
Deep Cygnus is a dynamically positioned multi-role subsea construction vessel incorporating a 150-ton active heave compensated subsea crane. It is 122 meters long and has operated in the North Sea in recent years.
"We are investing significantly in upgrading and future-proofing our fleet of offshore construction vessels. Reducing the offshore industry's CO2 footprint is a shared responsibility that we take seriously," said Trond Volstad, Project Manager at Volstad Maritime.
"An added benefit is that our vessels become even more attractive to customers who also want to reduce emissions associated with their offshore operations. To achieve this, we rely on close cooperation with key suppliers such as NES, who we have an open and trust-based relationship with."
In the summer of 2022, Volstad Maritime entered into an agreement with Reach Subsea for the use of Deep Cygnus.
Under the agreement, Reach will mobilize the vessel during February/March 2023 and use it on its own projects for inspection, maintenance and repair (IMR) and light construction within the oil and gas and renewables sectors.
SUBSCRIBE