Fugro to collect data off Norway needed for 'sustainable development of new marine industries'
Fugro has been appointed to carry out a hydrographic survey offshore Norway to collect datasets that are said to be essential for the sustainable development of new marine industries such as offshore wind.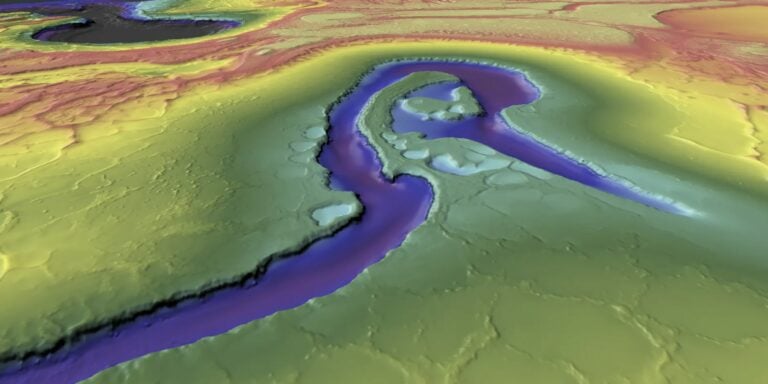 The contract is the latest in a series that Fugro secured with the Norwegian Hydrographic Service (NHS) for the MAREANO multidisciplinary initiative aimed at mapping the seabed to generate scientific information for the responsible management and preservation of Norway's marine resources.
The Dutch company has acquired over 142,000 km2 of data since it began its involvement in the program in 2006.
The 2023 survey will cover a region in the North Sea spanning 2,887 km2, where water depths range between 140 and 335 meters. The primary goal is to gather datasets that integrate bathymetry and acoustic backscatter data to improve understanding of the marine environment in the North Sea.
According to Fugro, this knowledge is essential for the sustainable development of new marine industries, such as offshore wind and offshore aquaculture, and for the protection of particularly valuable and vulnerable areas (SVOs) in the region.
Fieldwork is scheduled to take place between July and late August.
Survey progress, including interim and final deliverables, will be accessible via Fugro's web-based geo-data engagement platform VirGeo.
Nicolien Haasbroek, Project Engineer for NHS said: "I am happy with Fugro as contractor. We have had good collaboration under former contracts. The weather in the North Sea can be challenging, and we experienced a lot of wind last year. However, I am hopeful that we will have calmer weather for the survey in July and August."
Fugro is also taking part in two global ocean science initiatives: The United Nations Decade of Ocean Science for Sustainable Development (2021-2030) and The Nippon Foundation-GEBCO Seabed 2030 Project (Seabed 2030) that aim to fill the gaps in ocean data to help reverse the cycle of decline in ocean health and support countries in creating improved conditions for sustainable development of the ocean.
Earlier this year, Fugro was appointed by the Norwegian Petroleum Directorate (NPD) to map the shallowest strata under the seabed with the objective of locating sites that are best suited for the placement of wind turbines.