Gentco Logistics orders eco-friendly chemical tanker duo
Chinese company Gentco Logistics has placed an order for two 25,900 dwt stainless steel chemical tankers at China Merchants Jinling Shipyard (Yangzhou) Dingheng.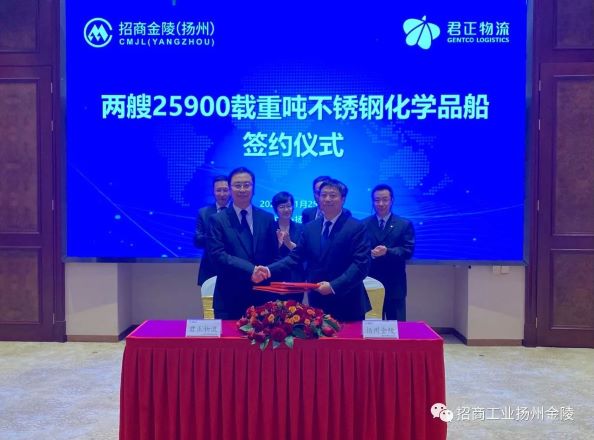 As informed, the companies signed a partnership agreement and contract for the vessels on 25 November in Yangzhou, China.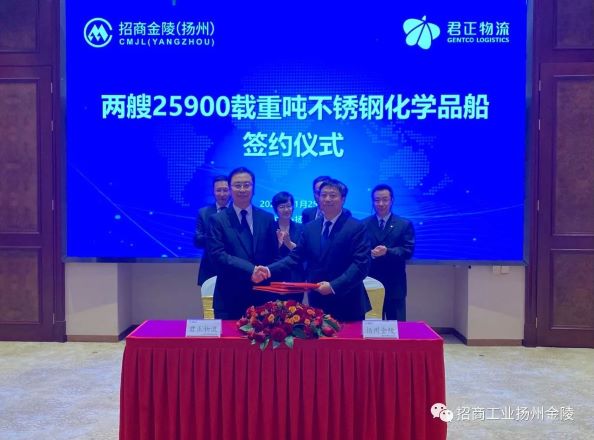 The vessels will have a total length of 157.99 meters, a width of 27 meters, and a depth of 14.2 meters. They will be able to travel at a service speed of 14 knots.
The tankers are designed by Shanghai Odely Marine Engineering and are classed by classification society ABS. The ship design incorporates environmentally friendly technologies to meet the International Maritime Organisation's (IMO) requirements of Tier III and Energy Efficiency Design Index (EEDI) Phase III.
The control of diesel engine NOx emissions is achieved through the survey and certification requirements leading to the issue of an Engine International Air Pollution Prevention (EIAPP) Certificate.
The Tier III regulations are established to limit NOx emissions, outside such areas Tier II controls apply. These include ships operating in the North American ECA and the United States Caribbean Sea ECA, or the Baltic Sea ECA or the North Sea ECA, according to the IMO.
Meanwhile, the EEDI for new ships was made with the aim of promoting the use of more energy efficient (less polluting) equipment and engines. The EEDI requires a minimum energy efficiency level per capacity mile (e.g. tonne mile) for different ship type and size segments.
Since 1 January 2013, following an initial two-year phase zero, new ship design needs to meet the reference level for their ship type. The level is to be tightened incrementally every five years, and so the EEDI is expected to stimulate continued innovation and technical development.
In 2014, MEPC adopted amendments to the EEDI regulations to extend the scope of EEDI to LNG carriers, ro-ro cargo ships (vehicle carriers), ro-ro cargo ships; ro-ro passenger ships and cruise passenger ships having non-conventional propulsion.
These amendments mean that ship types responsible for approximately 85% of the CO2 emissions from international shipping are incorporated under the international regulatory regime.
To remind, this month, China Merchants Jinling Shipyard in Yangzhou cut steel for Erik Thun's Vinga series dual-fuel product tanker.
The 17,999 dwt vessel is a sister to Thun Venern, and it is the latest contribution to the "Vinga-series" of nine previous sister vessels, all trading within the Gothia Tanker Alliance. All the vessels in the series have dual-fuel capability and use LNG/LBG as fuel.