Guinard Energies Hooks Up Its Tidal Turbine to French Grid
Guinard Energies has connected its P154 tidal turbine to the French electricity grid.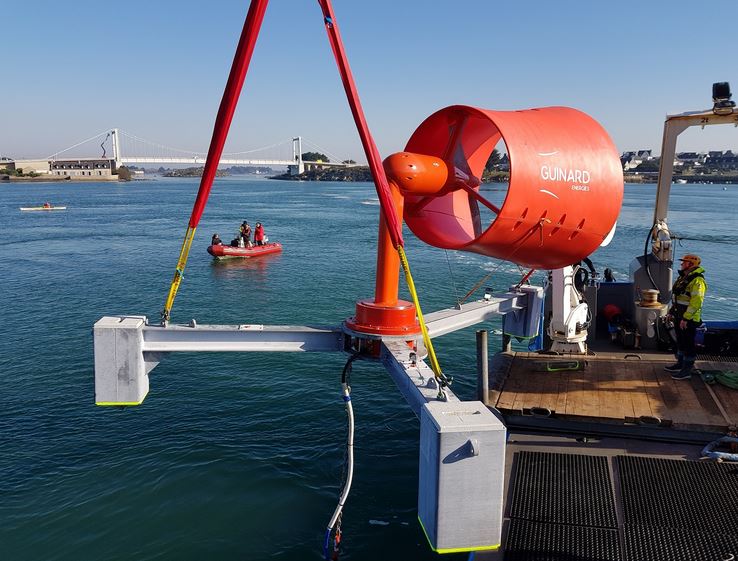 The connection is a part of the MegaWattBlue project co-financed by Guinard Energies, the Brittany Region and the ERDF (European Regional Development Fund).
The project represents the first hybrid electricity production system combining tidal generation, solar generation and batteries to be connected to the French electricity grid.
As part of the demonstrator project, Guinard Energies donates the energy produced to Enercoop, a 100% renewable and cooperative electricity supplier.
The energy produced is injected into the network, valued on the market, and Enercoop then donates it to Énergie Solidaire, a program that proposes to all stakeholders of the current energy transition to join together in a an effort to fight energy poverty in housing, a situation reportedly affecting nearly 12 million people in France today.
Donation of energy is an new way for renewable energy producers to become even more involved in the economic, environmental and social development of their territory, Guinard noted.