Havila Kystruten welcomes its first hybrid coastal cruise ship
Norwegian shipping company Havila Kystruten has taken delivery of Havila Capella, one of its newbuild hybrid-powered vessels.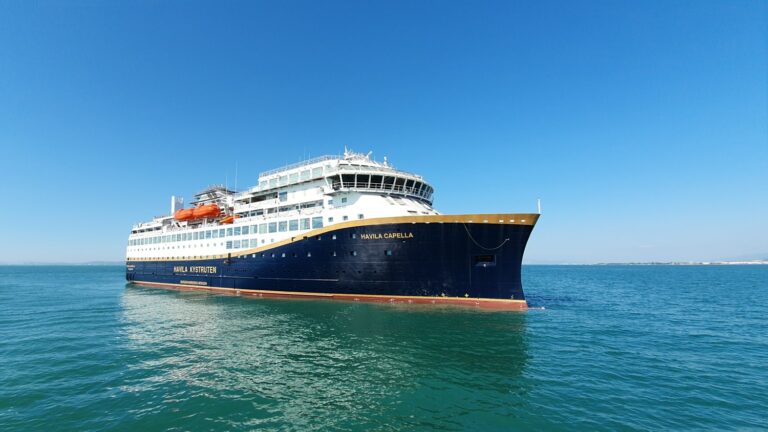 According to the ship management services provider OSM Maritime, Havila Capella departed from the Tersan shipyard of Yalova in Turkey, towards Bergen on 9 November 2021.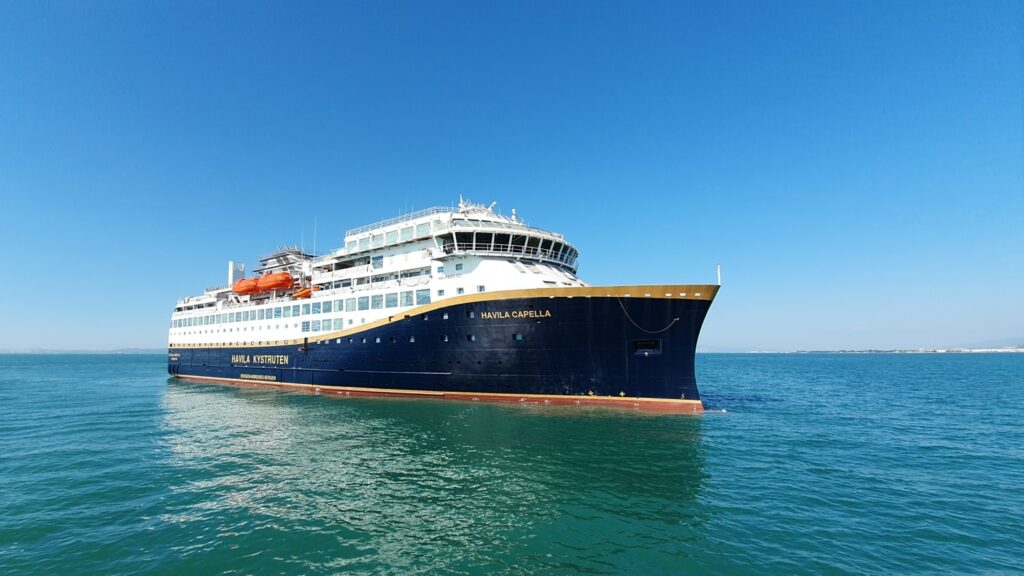 The ship will start its' sailings on the traditional coastal route from Bergen on 1 December, Havila Kystruten informed.
The vessel is part of Havila's contract with the Norwegian Ministry of Transport for the construction of four environmentally-friendly vessels that will operate on the Bergen-Kirkenes coastal route.
As explained, Havila Capella is designed and constructed to provide safe, effective, comfortable, energy-efficient and environmentally friendly transport, loading, and unloading of passengers and cargo. The vessel is built according to safe-return-to-port requirements and philosophy.
It uses liquified natural gas (LNG) fuel and battery power for the propulsion and features two azimuth propulsion thrusters aft and two tunnel bow thrusters fore, giving the vessel good operational capability.
The hybrid power system is said to provide optimal operation and flexibility, thus reducing fuel consumption, emission, noise and vibration during transit and manoeuvring.
Furthermore, the batteries packages can be charged from an ashore power supply connection, and also be used as an independent power source for possible "zero-emission" voyages, e.g. as in the UNESCO area of the Geiranger fjord.
"It gives zero emissions and no smoke that settles over Bergen city centre. And that is just the beginning of Havila Voyages' history with environmentally friendly voyages along the coast where we with the world's largest battery pack onboard can go without noise and emissions for up to four hours", Havila Kystruten said.