Havkraft inks deal to power fish farm using its wave energy device
Norwegian company Havkraft has signed an agreement for a project that will use its wave energy technology to provide clean power to a fish farm offshore Norway.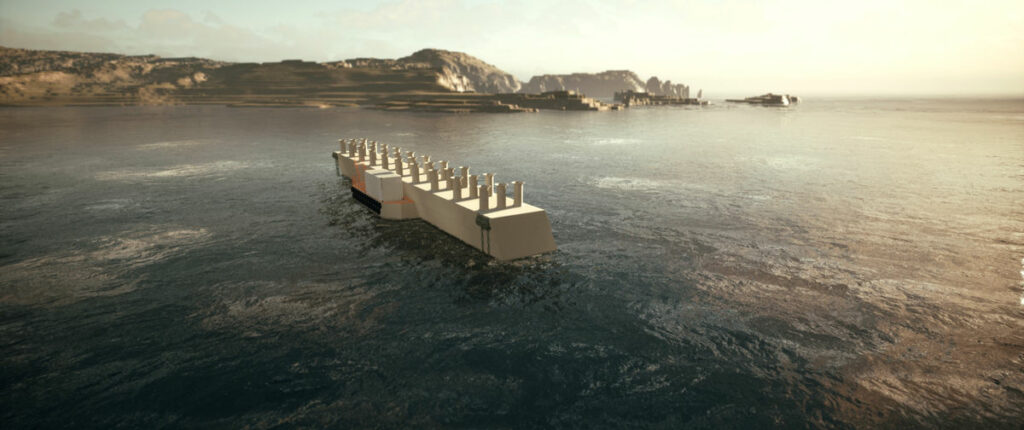 The contract has been signed with fish producer Svanøy Havbruk for the installation of a full-scale Havkraft N-Class wave power plant at Sandkvia, close to the island of Svanøy, in western Norway.
This marks the start of commercialization of Havkraft's oscillating water column (OWC) wave power plants, a technology expected to be competitive with any other energy source in its market segment nearshore.
The project, supported by Sparebanken Vest and other unnamed partners, will be installed on site in 2023, according to Havkraft.
It is expected to help Svanøy Havbruk decarbonize its operations and move away from using polluting diesel fuels.
Havkraft has developed two types of OWC power plants – the first being the Havkraft N-Class which is fitted for nearshore locations, while the second – dubbed Havkraft O-Class – is more suitable for offshore operations.
Both products are based on the Havkraft Wave Energy Converter (H-WEC) and equipped with Bosch permanent magnet generators.
To remind, in March 2021 Havkraft installed a multi-purpose Powerpier solution, designed to offer protection from waves while exploiting them to produce clean power, offshore the Norwegian town of Ålesund.
---
Follow Offshore Energy – Marine Energy
---