Havyard to Build New Vessel for NFT
Havyard has signed a new contract with Norsk Fisketransport (NFT) for the delivery of a live fish carrier of Havyard 587 design, with an option for another identical vessel.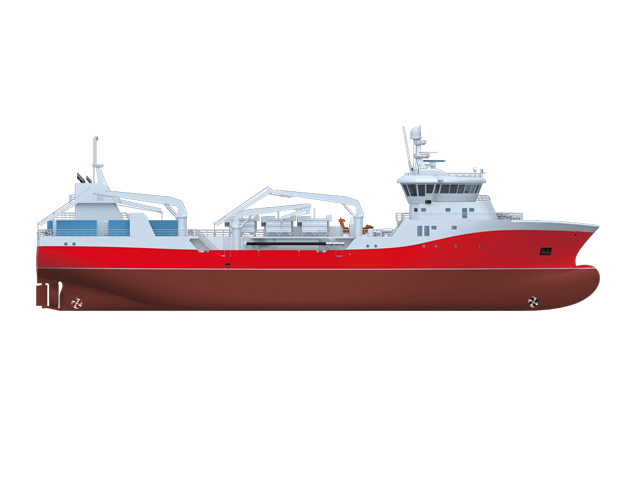 The delivery of the first vessel is planned in June 2020, and NFT has until summer 2019 to exercise the option for a further vessel of Havyard design 587.
The two vessels will be fourth and fifth sister ships of the NFT's already owned Havtrans, Namsos, and Steigen.
"We are extremely satisfied with Steigen, which was christened in June at a big public ceremony in Steigen," said Oddleif Wigdahl, CEO of NFT.
The new live fish carrier will be Havyard's build no 147 and it will be identical to build no 127, Steigen, the company noted.
"There's no need to change a recipe that has already proved successful. Choosing Havyard again was not a difficult decision: good cooperation, high quality and an end product that is exactly how we want it," added Wigdahl.
Havyard's five business areas will contribute to the delivery: Fish Handling (MMC First Process) will deliver the on-board fish handling system; Power & Control (Norwegian Electric Systems and Norwegian Control Systems) will deliver everything from the bridge to the propeller; Ship Design & Solutions is responsible for the design and Shipbuilding Technology will equip the vessel together with Production & Services.
Geir Johan Bakke, CEO of Havyard said: "Building a live fish carriers is complicated, and we had some technical challenges when we built Namsos for NFT, but this in turn resulted in the highly successful Steigen. The fact that NFT now wants a sister ship that is a carbon copy of Steigen, speaks volumes about how good the resulting vessel was. Building these new live fish carriers means developing lots of new technology and making adaptations to make the vessel as functional as possible and to ensure excellent fish welfare. Our combination of expert personnel and cooperation across business areas means that we can deliver exactly that. I look forward to further developing our good cooperation with NFT in new projects."