Himalaya Shipping charters out another two LNG dual-fuel dry bulk carriers
Bermuda-based bulk carrier company Himalaya Shipping has entered into time charter agreements for two vessels with an undisclosed 'substantial and reputable' counterparty.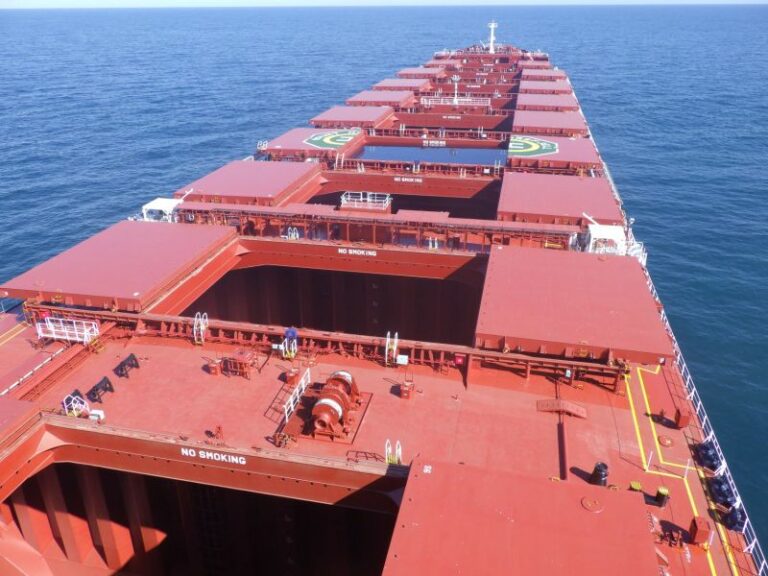 Under the agreement, the vessels will commence a 22 to 26 months time charter, plus an option exercisable by the counterparty for further 11 to 13 months, upon delivery from New Times Shipyard between January and July 2024.
According to Himalaya, both vessels will earn an index-linked rate, and additionally, they include a profit sharing of any economic benefit derived from operating the vessels' scrubber or running on liquified natural gas (LNG), as well as certain rights to convert the time charters to fixed rates based on the prevailing forward freight agreement (FFA) curve from time to time.
Herman Billung, contracted CEO of Himalaya Shipping, said: "The premium agreed on these charter agreements is to our knowledge the highest achieved so far, even compared to our own previous agreements."
Himalaya noted it has chartered out 9 of its 12 dual-fuel 210,000 dwt Newcastlemax bulk carriers and is witnessing strong interest for the three remaining ones.
In May this year, it announced it took delivery of the fourth newbuilding Mount Blanc from New Times Shipbuilding (NTS) in China. This vessel will commence a minimum 24-month charter.
The first two vessels Mount Norefjell and Mount Ita were delivered in March this year, while the third vessel Mount Etna joined Himalaya's fleet in April.
The fifth unit Mount Matterhorn was launched at the end of April, and according to Himalaya, it is undergoing fitting and finishing touches until its delivery in July.
To remind, the vessels in this series will be fitted with scrubbers, allowing them to run on high-sulfur fuel oil (HSFO), low-sulfur fuel oil (LSFO,) and LNG, with the design expected to allow for future conversion to next-generation fuels.