Hurtigruten's New Hybrid-Powered Cruise Ship Launched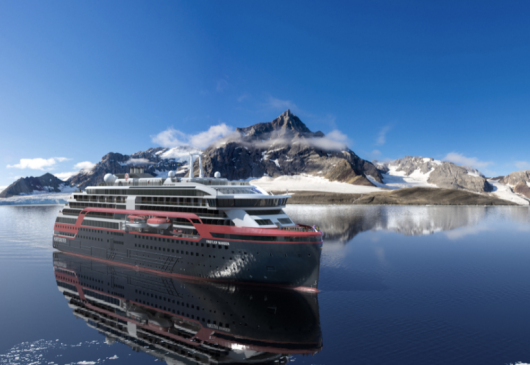 The new hybrid-powered cruise ship MS Roald Amundsen, being built for Norwegian cruise line Hurtigruten, was launched at Kleven Yards on February 17.
Following its delivery in the summer of 2018, the ship will deploy on expedition voyages to Antarctica and the Chilean fjords in its 2018/2019 inaugural season.
The unit is a part of Hurtigruten's two-vessel order, placed with Kleven in April 2016. The deal includes two more options, which would be handed over to their owner in 2019.
Featuring a length of 140 meters and a width of 23.6 meters, the two ships, namely Roald Amundsen and Fridtjof Nansen, will be able to accommodate 530 passengers.
Both set for delivery in the summer of 2018, Roald Amundsen and Fridtjof Nansen are intended for voyages in polar waters and will have strengthened hulls for traversing ice.
Hybrid technology, combined with the advanced construction of the hull and effective use of electricity on board will reduce fuel consumption and CO2-emissions on the ships by 20 percent, according to Hurtigruten.