Hydrogen East to develop clean hydrogen cluster in East England
Hydrogen East, a new body that brings stakeholders together on hydrogen in the East of England, proposes six core electrolyser sites across Norfolk and Suffolk.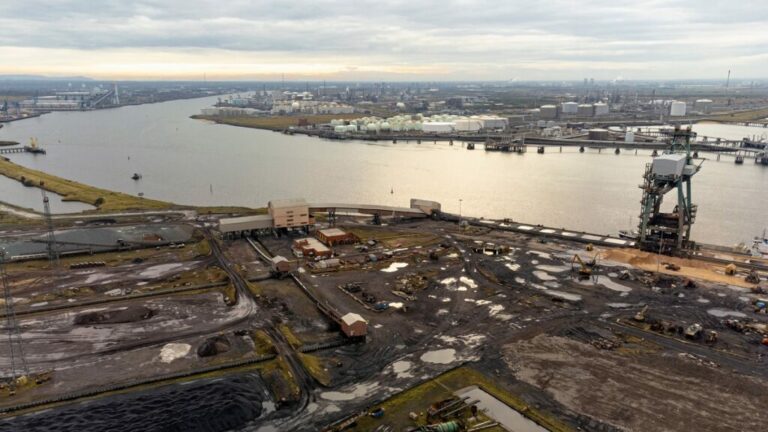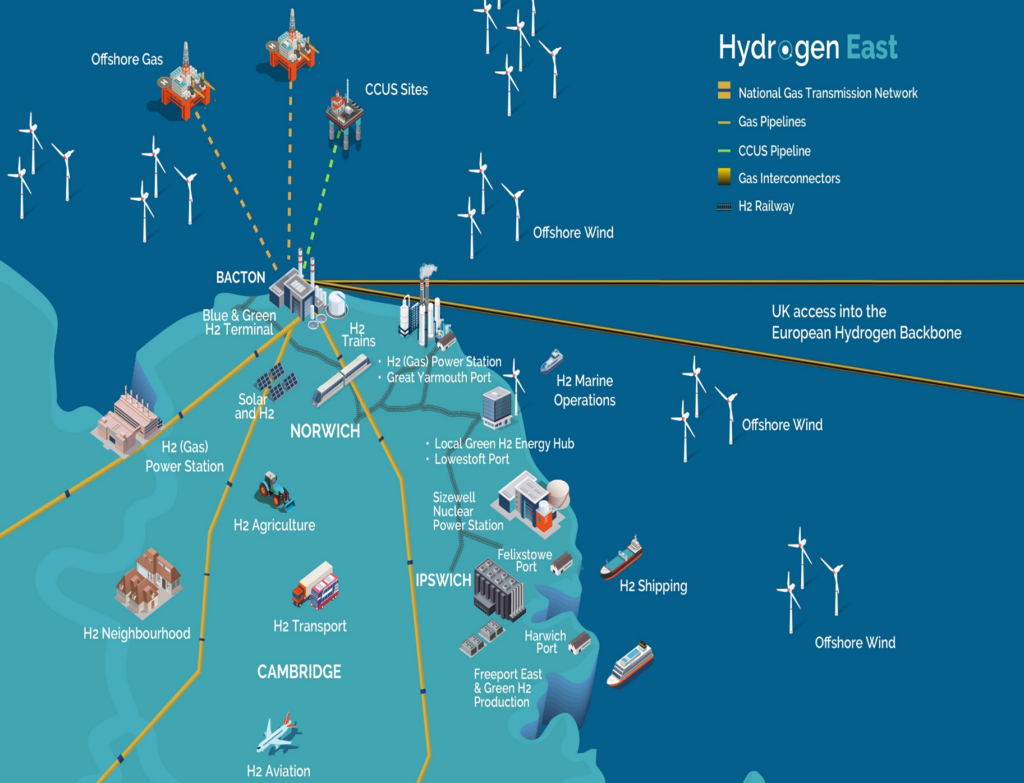 Hydrogen East looks to lead the development of a clean hydrogen cluster in the East of England, strengthening the foundation of a region that is primed for the development of diverse hydrogen projects.
Hydrogen East is said to be a first-of-its-kind hydrogen cluster centred on core electrolyser projects. Working in partnership with public and private sectors, it wants to identify options to deliver a viable route map that sees East Anglia as a leading hydrogen region.
The body, so far, includes the following members: New Anglia Energy, Opergy, EDF Energy, TCP ECO, and CPH2. Arup, EEEGR, New Anglia LEP, and ORE Catapult.
This region aspires to become the UK's Clean Growth Region, as originally outlined in the Local Industrial Strategy. Energy giants, including ScottishPower Renewables and Vattenfall, have already received the go-ahead for projects in the offshore wind sector as well as new nuclear being developed by EDF at Sizewell C. 
Initially, the proposal outlines six "core" electrolyser sites across Norfolk and Suffolk, paving the way for development and improved infrastructure to be implemented and then further scaled as the demand for clean hydrogen grows.
Nigel Cornwall, director for Hydrogen East, said: "Hydrogen is such a versatile element and, with the ability to be deployed across a variety of sectors, we should be looking to it as a powerful tool that can aid us in the transition to net-zero."
"Already, a number of demonstrator projects are on-going around the country testing hydrogen for heat, power and transport in regions such as Aberdeen and Teesside."
"Here in the east, we need to establish our hydrogen pathway in a way that aligns with its distinct characteristics, including pathways into nuclear power, offshore wind, and major energy hubs like Bacton," he concluded. 
Andy Holyland, general manager for Hydrogen East, explains: "The East of England has always been a key contributor in delivering the nation's energy requirements and the integration of hydrogen will only further bolster this position, providing energy flexibility and security."
"Through analysis of local assets and data and continued engagement with local stakeholders, a cluster could identify opportunities whereby concept designs illustrating viability can be produced. Supply and demand could be balanced and add real value. In addition, projects will be de-risked through the establishment of multi-stakeholder collaboration, engineering studies and demonstration projects. Cluster commitments and guidance would support further research, developing business models, raising investment and sourcing appropriate funding. Through the clean hydrogen cluster, the hydrogen economy could be scaled and grown over time to maximise potential and build bespoke energy networks."
"Through the development of a hydrogen cluster, we can create touchpoints with a variety of different sectors, supply-chains, and organisation types, ensuring the East of England leads the way and doesn't accept the prospect of being an adopter of second or third-generation technology and assets."  
Hydrogen East invites anyone interested in joining a consortium.