Hyundai Heavy picks up LNG carrier order from Greek shipowner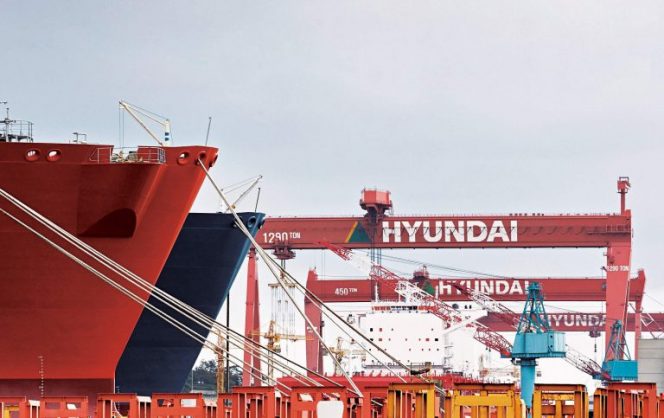 ---
South Korean shipbuilding giant Hyundai Heavy Industries (HHI) has won an order for a 174,000 cbm LNG carrier.
HHI said on Sunday that this latest order from an undisclosed Greek shipowner brought its recent newbuilding orders to a total value of KRW700bn ($617.8 million).
This latest LNG carrier contract award is the fifth newbuild vessel order in the last two weeks, one of which was for an LNG carrier from a Japanese shipowner.
The other three vessels were an LPG carrier for a Korean company and two oil tankers for a Greek firm.
According to the company, the latest LNG carrier newbuild will be equipped with a Hi-ALS air lubrication system on the bottom of the hull to improve fuel consumption. The air lubrication system is expected to cut fuel consumption by eight percent.
An HHI official stated that the demand for LNG vessels was steadily rising as environmental regulations were forcing shipping companies to replace old ships with new ones.
According to data from Clarksons, LNG carrier orders globally are projected to reach 69 units this year, up from 65 in 2018 and 17 in 2017.
Demand is being driven in part by China's growing use of LNG and increasing adoption of LNG as a more environmentally friendly fuel. It is expected that 63 LNG carriers would be ordered every year on average between 2020 to 2027.
Related news
List of related news articles