IHI and ACME to collaborate on green ammonia
Japan's IHI Corporation and India's renewable energy company ACME have signed a Memorandum of Understanding (MoU) to study and investigate the feasibility of producing and utilising green ammonia derived from renewable energy.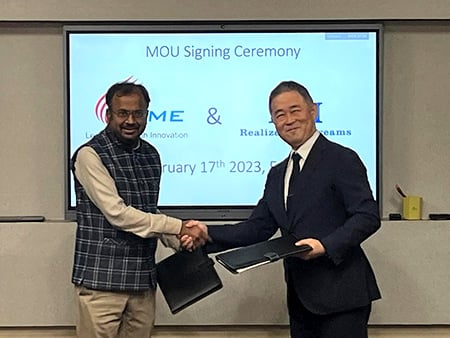 Under the MoU, IHI will consider participation in green ammonia production projects led by ACME based in Oman, India, the USA and Egypt, as well as the use of ammonia for decarbonised power generation in Asian islands and other regions.
According to IHI, if the production of green ammonia (ammonia derived from renewable energy sources) is realised, it will be possible to drastically lower CO2 emissions across the ammonia supply chain, including uses such as power generation, marine fuels and fertiliser feedstock.
In addition to the agreement with ACME, IHI is studying ammonia co-firing in thermal power plants in India and said it will contribute to the early implementation of fuel ammonia in society and the reduction of global environmental impact by providing high-quality infrastructure, demonstrating various models of ammonia use and promoting the construction of fuel ammonia supply chains to meet future increases in demand.
In January 2023, IHI signed a MoU with Gentari Hydrogen, a clean energy solutions entity wholly-owned by PETRONAS, to evaluate the feasibility of leveraging solar resources of Malaysia to produce and sell green ammonia derived from renewables.