Irish tidal turbine ready to tap Garonne River's flows
Irish company DesignPro Renewables has launched the 25kW hydrokinetic turbine for its first round of trials at the SEENEOH test site in Bordeaux in France.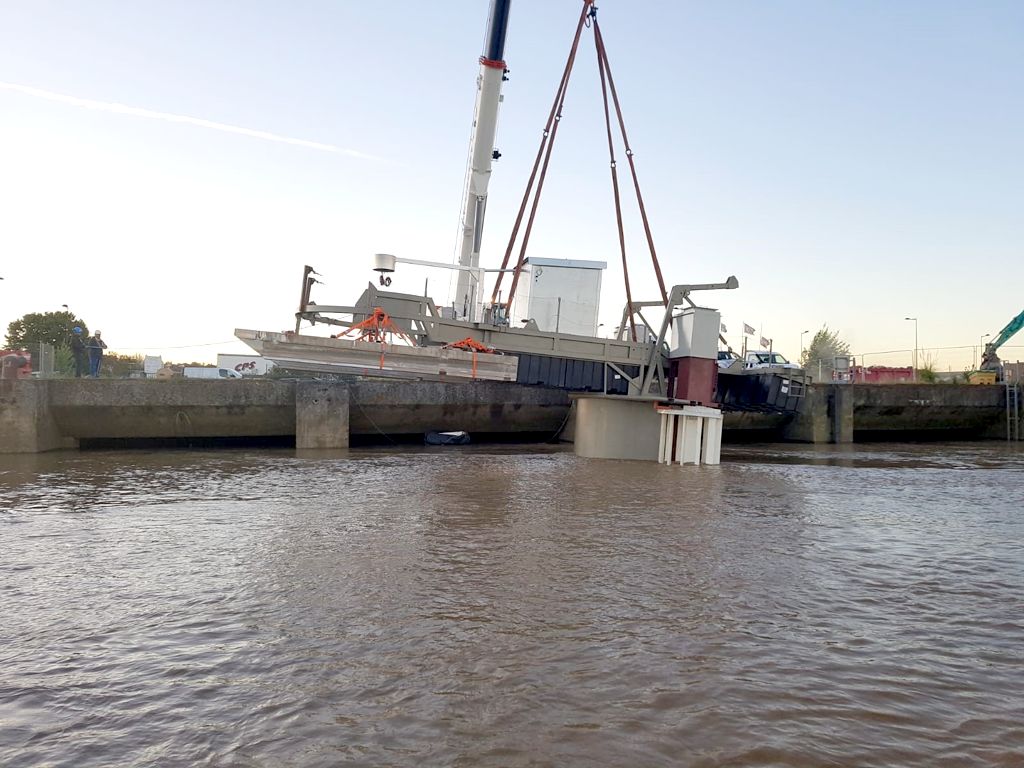 The deployment, completed earlier today – September 25, 2018 – saw the device successfully secured to the mooring making it ready for operation, DesignPro informed.
Prior to that, the turbine was loaded into the River Garonne by crane and then towed to the deployment site by marine operations company, Cœur d'Estuaire.
The technical team arrived in France last week to assemble the turbines and attach them to the access platform. Assembly of the device was carried out at the EVIAA workshop near Bordeaux before being transported to the quay close to the deployment site.
Vincent Mc Cormack, Innovation Manager for the project, said: "This is a huge milestone for our project and an exciting day to see the first device put in the water without a hitch. SEENEOH, Cerenis, EVIAA Marine and Cœur d'Estuaire have been a huge support in implementing the deployment procedures this morning which ran smoothly and as planned."
Marlène Kiersnowski, SEENEOH Test Site Manager, added: "The launch of DesignPro Renewables' device was impressively quick. All of the teams involved have put in their best efforts to ensure that the deployment ran smoothly, which it did. We are delighted to be working with DesignPro and look forward to the next phase of testing."
The company has been funded with €1.9 million from EU's Horizon 2020 SME Instrument program to commercialize small-scale hydrokinetic turbines for river and estuary applications.
At SEENEOH, the turbine will undergo extensive operational and environmental testing and power curves will be verified by the internationally recognized Bureau Veritas standard.
The company is currently in the design phase for the larger 60kW machine, which will be built at the DesignPro facility in Limerick in Ireland before being deployed at a selected test site location.