Italian machine set for Mediterranean wave power extraction
The upgrade works on the H24 wave energy converter have been completed, and the device – owned by Enel Green Power – stands ready to start producing power once again using the waters of the Ligurian Sea.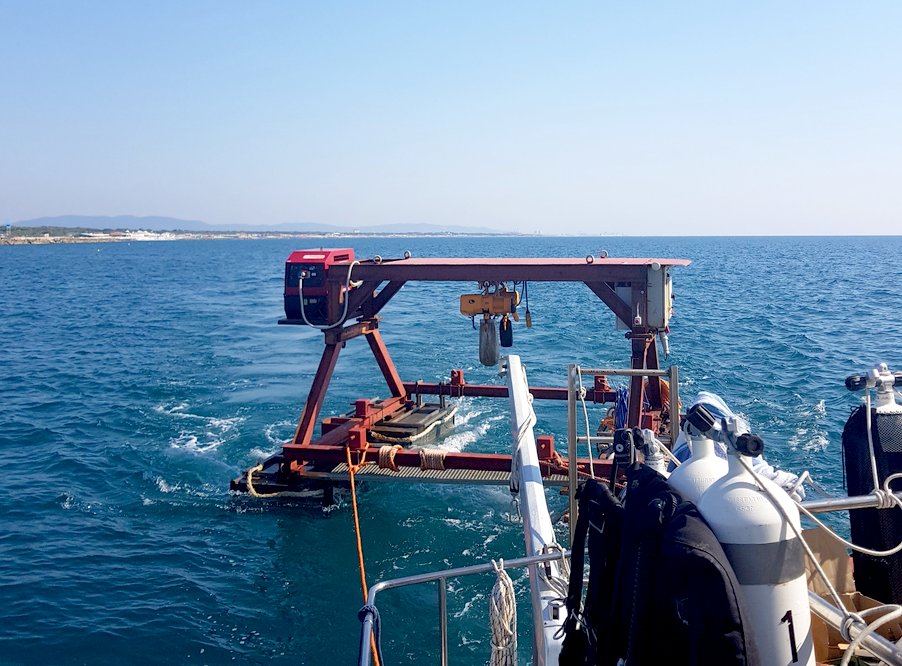 The original developers of the H24 device – Italian companies 40South Energy and Elements Works – completed the installation of the last remaining part required for successful power production from waves – the upgraded electronics box.
According to the CEO of 40South Energy, Michele Grassi, the coming weeks will see the commissioning of the machine planned to take place in two steps.
The first part of the commissioning operation will see the use of a scaled 'moving member' part of the device, and later – the companies plan to put back the previous 'moving member' used in the first real-sea demonstration of the device in 2015 that has since also underwent some upgrades.
Grassi said: "The previous time that the machine produced electricity from waves, we dissipated it locally. This time, however, we will inject the electricity into the Italian grid. The program now waits for authorities' approval to start the first phase of commissioning that will include the positioning of the 'moving member' with reduced size and the start of electricity production using that part."
As reported earlier, 40South Energy Italia and Elements Works sold the H24 device to a clean energy subsidiary of Italian energy giant Enel – Enel Green Power – back in November 2016 as part of a co-investment agreement between Invitalia Ventures and Enel Green Power.
Now, 40South Energy Italia and Elements Works have leased the H24 machine to use it as a platform for their research and development activities. All results of the research will remain with the 40South Energy Italia, Grassi confirmed.
The H-type of ocean energy converter can behave both as wave and tidal energy harnessing machine that is always completely submerged once installed.
It consists of a guiding part located on the sea floor, or on a support structure, and of a moving part above it, which moves according to waves or tides.
The H24 machine in the Ligurian Sea, however, is only being used as a wave energy research and demonstration platform.