ITF: Various Unions Show Support to Australian Wharfies
Maritime and transport unions from dozens of nations have expressed their support for Australian wharfies amid an escalation in dispute with port operator DP World, according to International Transport Workers' Federation.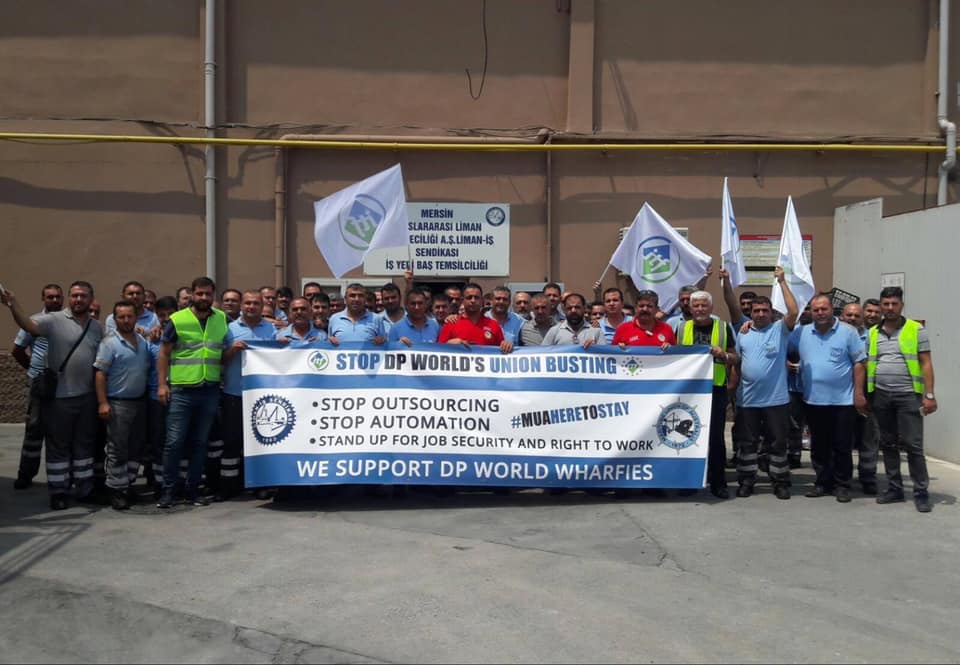 The support comes on the back of a series of strikes organized by wharfies fighting job losses, outsourcing, automation and threats to conditions at container terminals in Melbourne, Sydney, Brisbane and Fremantle.
ITF said that unions representing millions of workers across the Middle East, Asia, Europe, Africa, North America, South America and the Pacific have written to Dubai-based port operator DP World "highlighting the fact that the mistreatment of Australian dock workers is threatening positive industrial relations around the world."
"Internationally, unions are alarmed by the actions of DP World Australia and have warned the company's management in their ports all over the world that these attacks are threatening ongoing good industrial relations with their union and dockers unions worldwide," Jacqueline Smith, ITF maritime coordinator, said.
"The dispute has been repeatedly escalated by DP World, starting with an attack on income protection, then threats to outsource and automate jobs, and now a refusal to meet with the Maritime Union of Australia to open a dialogue about how job losses can be mitigated through rostering changes instead of forced redundancies."
In early July, DP World Australia (DPWA) called for an end to industrial action across its terminals that escalated after the expiry of a three month cease-fire deal between the terminal operator and the union.
The company said that it is "disappointed" that the Australian Construction, Forestry, Maritime, Mining and Energy Union (CFMMEU) escalated their industrial action across a number of terminals, particularly at a time when shipping lines are reviewing stevedore contracts.
Later in July, the Maritime Union of Australia informed that the Dubai-owned port operator revealed plans to slash more than 10 per cent of its workforce, with 100 more jobs scheduled to be cut at both Melbourne and Sydney container terminals.
In addition, another 47 wharfies were due to finish up in Melbourne in late July, the union added.