LNG ferry Münsterland back in operation after retrofit
German ferry operator AG Ems has started operating the LNG-fueled retrofit ferry Münsterland on the route between Netherlands and Germany.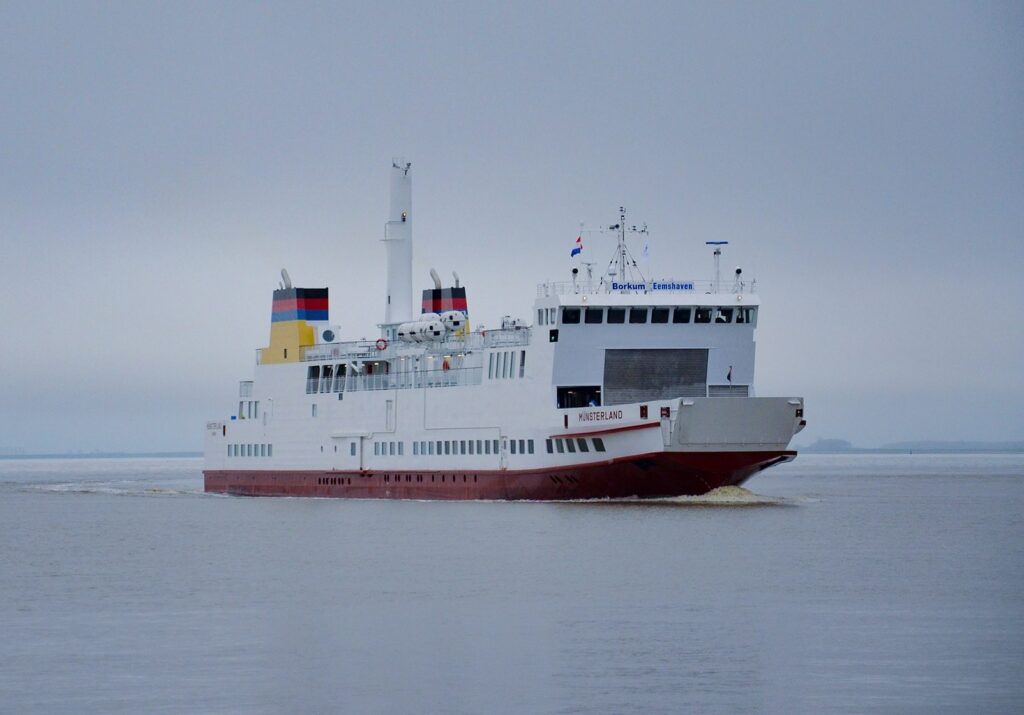 MS Münsterland is now back in regular service; it operates between Eemshaven in the Netherlands and the German island of Borkum. It is the third ship in the AG Ems group that runs on liquified natural gas.
The ferry returned to Borkum traffic after a construction period of around 16 months. 
The vessel is a passenger ship from 1986. During its retrofit, Dutch shipyard Royal Niestern Sander designed and built a completely new aft ship with an LNG tank and equipment.
The new equipment specifically includes dual-fuel engines, LNG storage tanks, propulsion systems, all LNG installations, pipelines, and other systems. It includes two Wärtsilä 20DF dual-fuel generating sets and its LNGPac system.
The investment sum for the conversion amounts to around 19 million euros ($20.5 million).
AG Ems already has two LNG-fueled vessels named Ostfriesland and Helgoland. Ostfriesland is the first ferry in Europe converted to LNG. On the other hand, Helgoland is Germany's first newbuild LNG-powered ferry.
The shipping company says it continues to focus on sustainability and more environmentally friendly ship design. 
LNG makes it possible to reduce nitrogen oxides and sulfur oxides by 90 per cent and 95 per cent, respectively. In addition, it reduces carbon dioxide by 20 per cent, and almost completely avoids particulate matter. AG Ems has long-term contracts that ensure LNG delivery via Zeebrugge in Belgium.
Moreover, Royal Niestern Sander yard said it follows a conversion method that offers the possibility of reducing the idle time of an existing ship to a minimum.