Maersk Sees Positive Boost from Emergency Bunker Surcharge as It Returns to Black
A.P. Moller Maersk saw an improvement in its profitability and cash flow in the third quarter of the year, positively impacted by the emergency bunker surcharge announced amid bunker price hikes, the company's CEO Søren Skou said.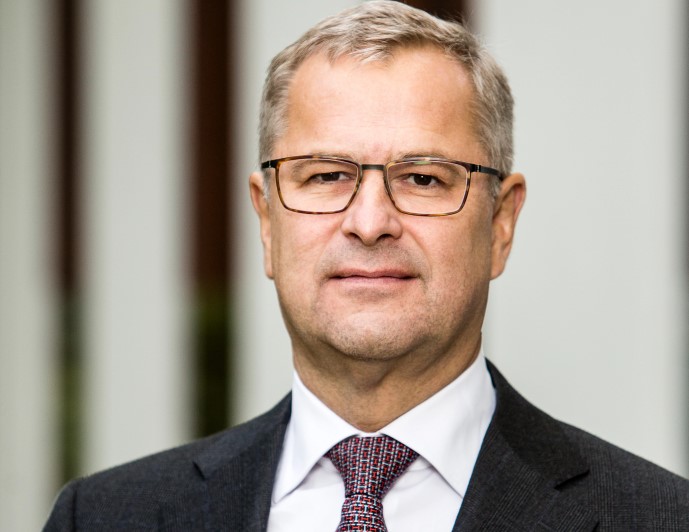 Profit before tax for the period came at USD 294 million, against last year's USD 91 million loss, which was considerably impacted by last year's cyber attack. Profit for the nine-month period stood at USD 146 million, a major rebound year-on-year considering last year's loss of USD 111 million.
"We are not where we want to be in absolute terms, when it comes to our profitability, but we are improving significantly. Our operating earnings are up almost 30% compared to the 2nd quarter this year, so we are moving in the right direction," Skou commented.
Hamburg Süd Integration Progressing Faster than Planned
Synergies from Hamburg Süd and strong collaboration between Maersk's ocean and terminal activities provided a further boost the company's performance.
Danish major expects total Hamburg Süd synergies to reach at least USD 500 million by 2019, excluding integration cost, as the integration is progressing faster than planned, the company added.
"Our business performance in ocean is still challenged by increased bunker prices not being fully compensated through higher freight rates. However, we continue to see improved results in the third quarter after a very weak start to 2018," Skou added.
"Well into our transformation, we are progressing with the integration of our business to better serve customers and unlock the full growth potential within Logistics and Services. As a result, I am pleased to see revenue growth in Q3 across the business, including supply chain services."
The underlying profit in Q3 amounted to USD 251 million compared to USD 254 million in the same period last year.
During the quarter, Maersk reported growth in both ocean and non-ocean with a total revenue increase of 31% to USD 10.1 billion, 12% excluding Hamburg Süd. Growth in non-ocean was at 15%, which now contributes 31% of total revenue, the company added.

---
Volumes in the company's ocean business grew 27%, 5% excluding Hamburg Süd which is above the estimated market growth of 2.7%.
"The organic volume growth in ocean is now expected in line with the estimated average market growth of 3-4% for 2018, against the previous 2-4%, which was slightly below the estimated average market growth," Maersk added.
Earnings before interests, tax, depreciation and amortization (EBITDA) increased by 16% % to USD 1.1 billion (USD 977 million), mainly due to increased earnings in ocean of USD 125 million, despite being negatively impacted by higher bunker costs, which saw an increase of 47% year-on-year, Maersk said.
Maersk expects an EBITDA in the range of USD 3.6-4.0 billion from previously USD 3.5-4.2 billlion and reiterates the expectations of a positive underlying profit.
Danish transport and logistics major has kept is Capex guidance at around USD 3 billion, and for 2019 the company estimates its Capex would range between USD 2 and 2.5 billion.