Mitsubishi, Chiyoda, Sembcorp collaborate on hydrogen
Mitsubishi, Chiyoda, and Sembcorp will collaborate on exploring the supply chain commercialisation of decarbonised hydrogen into Singapore, using Chiyoda's tech SPERA Hydrogen.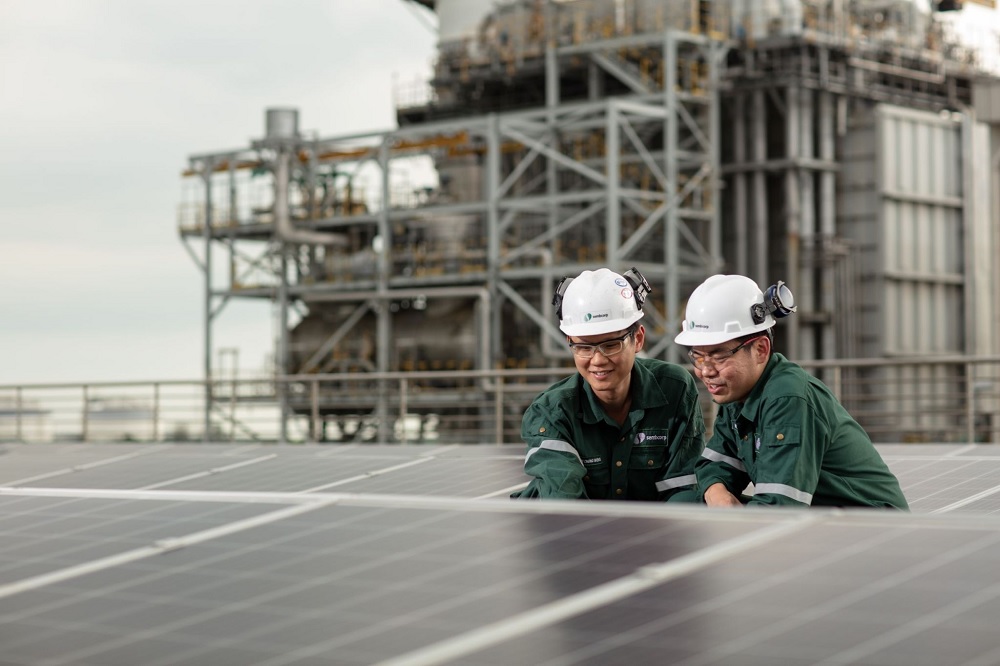 On 4 October, the Japanese and Singaporean companies signed a strategic collaboration memorandum of understanding (MoU). Under the deal, they are to explore the feasibility and implementation of a commercial-scale supply chain to deliver decarbonised hydrogen into Singapore.
They will use SPERA Hydrogen, Chiyoda's hydrogen storage, and transportation technology. Chiyoda developed this technology to release hydrogen from Methylcyclohexane (MCH). MCH is a type of liquid organic hydrogen carrier that appears to be a more suitable hydrogen carrier. In particular, it is more safe and compatible with existing industrial infrastructure.
In May 2021, the Japanese government announced the Asia Energy Transition Initiative (AETI). Under the AETI, Japan will support Singapore's energy transition leveraged by Japanese companies' technology, such as Chiyoda's SPERA Hydrogen.
Moreover, this MoU represents a strategically important step in the creation of a commercial-scale global supply chain for hydrogen. Therefore the parties will explore the most cost-effective hydrogen production in offshore locations, to ultimately ship MCH to Singapore for use.
To sum up, the roles are as follow:
Sembcorp Industries
The participation in the MOU will enable to company to potentially:
Perform use tests via its domestic power generation assets by blending carbon-neutral hydrogen with natural gas to decarbonise power generation;
Supply carbon-neutral hydrogen to customers both within and outside Singapore's Jurong Island for fuel, chemical feedstock and other applications;
Support the growth of demand for the emerging hydrogen segment in Singapore and other markets, subsequently.
Chiyoda Corporation
Chiyoda is contributing with SPERA Hydrogen. It is the first technology to safely store hydrogen under ambient temperature and pressure and to transport hydrogen in the form of MCH. This is also done in large quantities for long periods of time.
Mitsubishi Corporation
Mitsubishi will play a leading role in the commercialisation of the overall supply chain aimed to deliver decarbonised hydrogen to Singapore.