Modus and Global Marine extend contract for trenching services
Modus has secured a contract extension with the Global Marine Group for the delivery of trenching services for cable installation.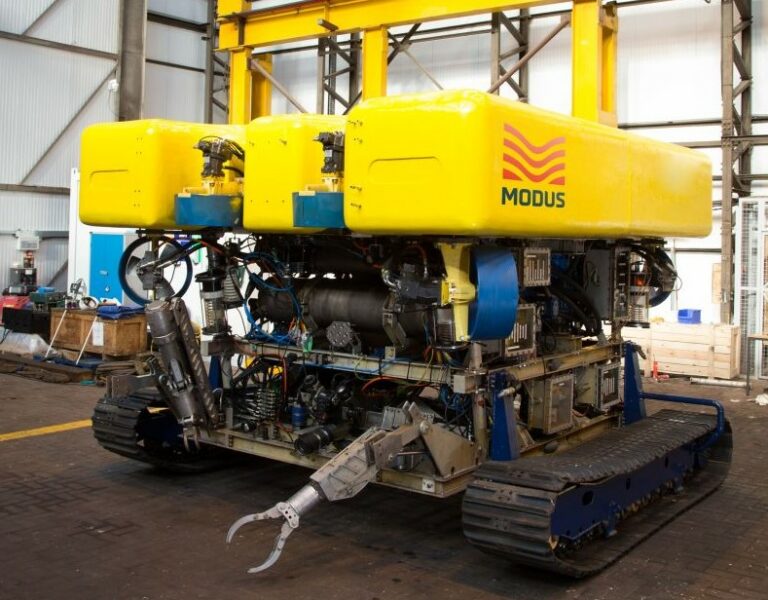 Modus is currently supplying Global Marine with a jet trencher on board the DP2 cable installation, maintenance and repair vessel CS Recorder to support the laying of power cables.
Steve Spark, project manager at Modus, said: "The contract extension to December 2023 signifies the established relationship Global Marine Group and Modus have that is necessary to undertake leading subsea service operations."
Built in 2000, the vessel, formerly known as the Maersk Recorder, joined the Global Marine fleet back in 2017.
It is equipped with a 60t A-frame system and a 60t tow winch. The two main cable tanks allow for the installation of up to 5,200t of submarine fibre optic cable. A further 1,000t of cable may be carried in the two ancillary tanks.
Earlier this year, Modus secured a contract extension with Prysmian to continue supporting the Italian cabling giant's projects.
The UK-based subsea services contractor is supplying Prysmian with a remotely operated vehicle (ROV) and operators to support the laying of power cables across Europe and America.
Follow Offshore Energy's Subsea on social media: