MPA inks three MoUs in China to support maritime digitalization and decarbonization
The Maritime and Port Authority of Singapore (MPA) has signed three Memorandum of Understanding (MoU) with regional maritime administrations and partners in China to advance collaboration on digitalization, decarbonization, talent development, and information exchange.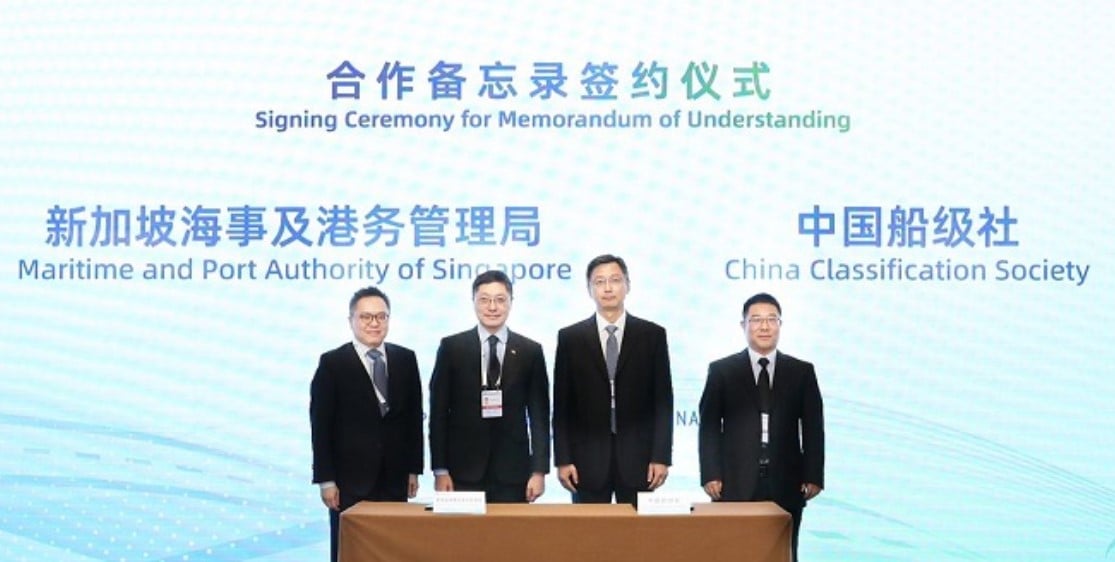 As informed, the MoUs were signed at the Port Authorities Roundtable 2023 hosted in Shanghai and at the sidelines of 3rd Global Sustainability Transport Forum in Beijing.
Specifically, the MoU between MPA and the Shanghai Municipal Transportation Commission was announced on 22 September 2023 at the North Bund Forum in Shanghai, and signed on 24 September 2023 at the Port Authorities Roundtable 2023. 
The MoU aims to strengthen port and maritime ties between two of the world's largest ports to foster mutual learning through information exchange on port and shipping developments, maritime policies and regulations, as well as training and research. The MoU also aims to co-develop digitalization and decarbonization solutions for shipping and port development. Given its role in the development of the Yangtze River delta, Shanghai is also one of China's key transshipment centers.
Additionally, an MoU was signed between MPA and Tianjin Port and Shipping Authority (TPSA). Under the MoU, MPA and TPSA will discuss issues relating to maritime digitalization and decarbonization; exchange information and experiences on development on shipping and regulatory framework, port developments, and maritime training; and facilitate maritime talent exchanges and collaborative opportunities in areas such as maritime research and development.
Furthermore, MPA signed an MoU with the China Classification Society (CCS). Under the agreement, MPA and CCS will explore collaborations to reduce greenhouse gas emissions through the use of zero or near-zero-emission marine fuels and marine battery technology; and co-innovate smart ship technologies with researchers, industry, and maritime startups through platforms such as PIER71. Moreover, the partners will support the development of maritime talent and training through maritime scholarship programs and internship opportunities.
In April this year, MPA and eight classification societies signed a Letter of Intent (LOI) to collaborate on maritime digitalization and decarbonization.
The LOI paves the way for collaboration in areas such as smart and autonomous shipping, cyber security, electrification, and zero- and low-carbon fuels. The aim is to advance the development of new technologies and solutions and benefit the global maritime community.