MPS picks Quoceant for wave energy converter design
Marine Power Systems (MPS) has selected Quoceant to work on the detailed design of its wave energy converter technology.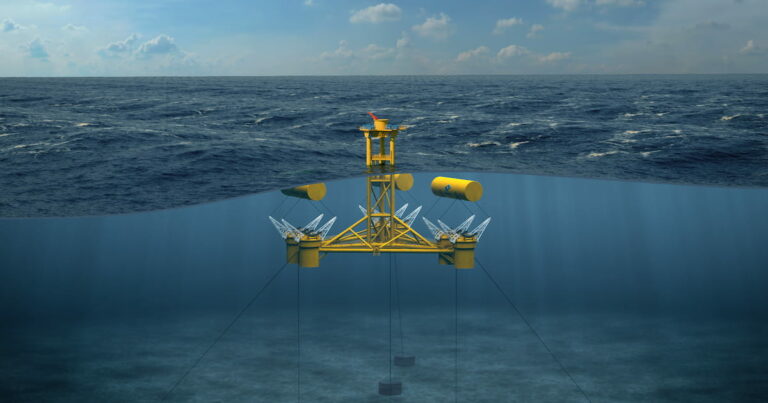 In addition to assisting MPS with the device design, Quoceant will also be supporting the company with the procurement, manufacture, assembly, installation and operation of the wave energy converter at the Biscay Marine Energy Platfom (BiMEP) site in northern Spain.
The contract follows the preliminary design of the power take-off system that Quoceant undertook last year for MPS.
"We are delighted to support MPS in this next stage of their development. Quoceant's growing team of engineers thrive on creating new and enabling technologies and we are proud of our track record across the wave, tidal and offshore wind sectors", said Ross Henderson, project lead at Quoceant.
Said to have a unique wave energy capture mechanism, the wave energy converter harnesses both the heave and surge energy of the wave.
Each energy absorber can capture over a megawatt of power, and each device has multiple absorbers, leading to a significant multi-megawatt power output per machine, MPS explained.
Graham Foster, CTO at MPS, said: "We are really looking forward to continuing our close working relationship with the team at Quoceant to deliver what will be a huge milestone for MPS and our mission to unlock the power of oceans".
Recently, the Welsh marine energy company completed its crowdfunding campaign on Crowdcube, raising over £4 million to further advance its offshore renewable energy technology.
The company developed a flexible floating platform technology that is the only solution of its type that can be configured to harness wind and wave energy either as a combined solution or on their own in deep water.