New study lists benefits of wave and tidal for Great Britain's power system
Supergen Offshore Renewable Energy (ORE) Hub and the University of Edinburgh's Policy and Innovation Group have released a study that quantifies the potential power system benefits that the Great Britain stands to gain through wave energy and tidal stream deployments.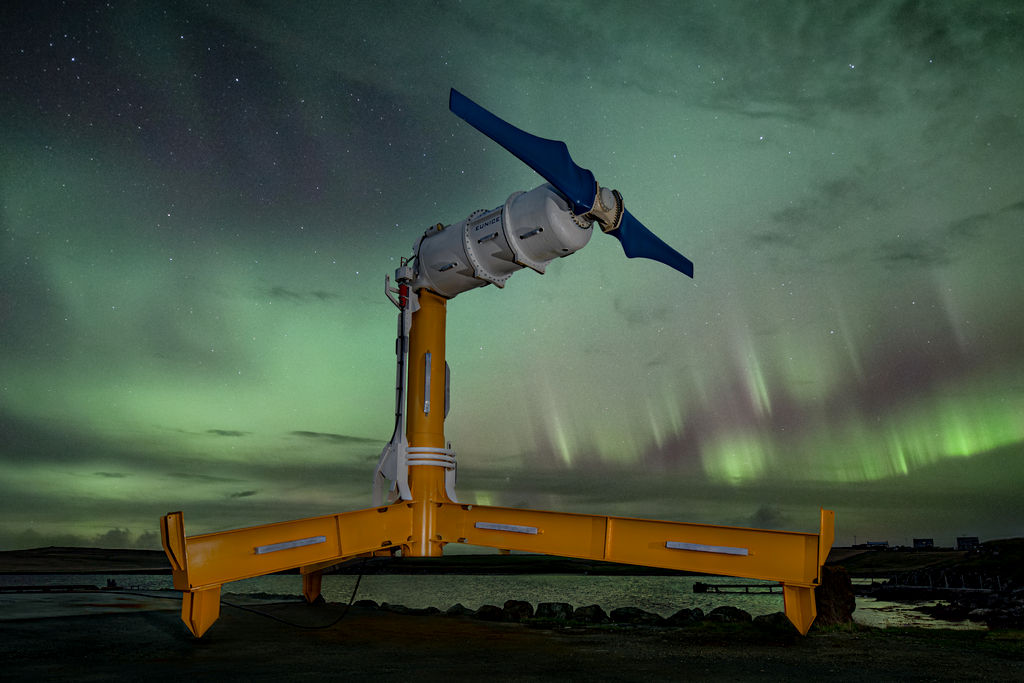 The study focuses on a 2050 net-zero compliant scenario for the power system of Great Britain, whereby system benefits from marine energy are quantified over a range of metrics: increased renewable dispatch, decreased peaking generation and fossil fuel dispatch, decreased storage requirements and decreased dispatch costs.
According to the paper, the system benefits listed are primarily due to the temporal and spatial offsetting of wave and tidal resource with other, more established variable renewables, such as wind and solar.
The work was founded on deployment scenarios, where cost, performance, and systematic conditions are defined by the 2030 levelized cost of energy (LCOE) targets in the Strategic Energy Technology (SET) Plan for Ocean Energy.
According to the main findings in the report, energy planning modelling projects 6.4GW of wave and 6.2GW of tidal stream deployments in Great Britain by 2050, if the SET Plan targets are reached by 2030.
Previous work has shown that the resultant value to the UK economy from these deployments would be up to £8.9 billion Gross Value Added.
The study has also shown that the potential power system benefits of this 12.6GW deployment of marine energy would be up to £1.03 billion reduction in dispatch costs per annum.
This cost reduction comes from a higher dispatch of renewable energy – by up to 27TWh (+6%), and thus a lower requirement for expensive peaking generation – by as much as 24TWh (-16%) when wave and tidal generation are part of the electricity mix, compared with a scenario without marine energy generation, according to the report.
Additionally, the scenario which includes marine energy demonstrates a higher ability to meet domestic (GB) demand with domestic generation, as it requires 5TWh less (-65%) battery use and 3GWh less (-6%) energy imports over
"This analysis is particularly meaningful as there are very few studies that quantify the system benefits associated with including marine energy within country-scale power systems.
"These results will be of interest to various stakeholders across the sector: technology and project developers, academic and industrial researchers, and grid operators and policy makers looking to develop future decarbonized systems whilst maintaining security of supply," it is stated in the report.
Deployment modelling obtained from the Energy Systems Catapult (ESC) forms the basis of the 2050 future energy scenarios used in this analysis. Scenarios both with and without marine energy are included, in order to compare the impact of including marine energy within the future generation mix.
Several sensitivity analyses have also been performed for the report, and it has been found that the general trend in results is consistent between every sensitivity scenario, that is – a higher penetration of marine energy results in lower dispatch costs, higher renewable dispatch, lower peaking generation and flexibility requirements.
Subscribe and follow
Offshore Energy – Marine Energy LinkedIn